Tara Reid Dishes On New Hubby, Having Kids & Her Biggest Vice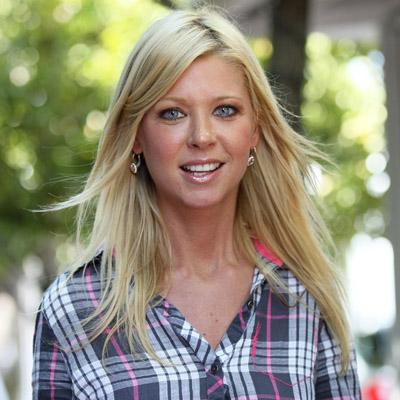 Once the picture of the out-of-control Hollywood party girl, actress Tara Reid shocked Hollywood August 15 when she announced via Twitter her engagement -- and soon thereafter, her marriage -- to finance worker Zach Kehayov.
Now, the American Pie star tells the UK Star about the circumstances that led her to exchanging "I dos" with her new man.
"You know when they say, 'You just know?' That was it for me. I knew. It was love. The wedding wasn't actually planned. We didn't go on holiday to get married. But, when he proposed, it felt right and we just thought, 'Let's do it now.'"
Article continues below advertisement
The Big Lebowski beauty said she first met her new groom in Monaco a year ago, but lost touch until this past May, when they started dating. It was then that they booked the August vacation to Santorini, Greece, where the impromptu nuptials went down last week.
"We both wore white clothes and just did it on the beach," Reid, 35, told the magazine. "It was so romantic."
Asked if she's interested in having children with Kehayov anytime soon, Reid said, "Who knows? We'll definitely have kids but not just yet.
"I can 100 percent see myself as a mom," she said. "I can't wait to get fat and have that belly -- I think it looks really cute."
If Tara does plan on hearing the pitter patter of little feet with her new man, she'll have to give up what she called her biggest vice: smoking.
She told UK Star: "I smoke a lot, so that's my main vice ... bit I prefer to say my husband -- is my newest vice -- he make me feel amazing.