Hollywood Stars Who've Been To Rehab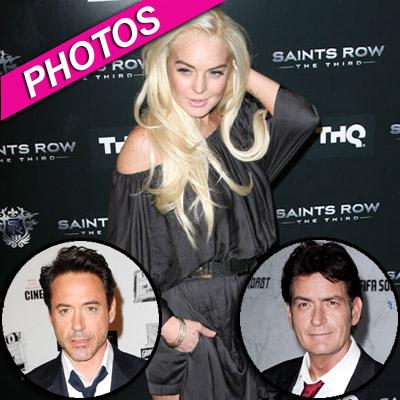 Real Housewives of Beverly Hills star Kim Richards checked in a rehab facility this week, joining a slew of other Hollywood stars who have dealt with their demons in a treatment center.
RadarOnline.com has photos of all the biggest names in the business, from chart-topping singers to Academy Award winning actors, who have admitted to undergoing rehab programs to deal with their problems.
Article continues below advertisement
What do Charlie Sheen, Robert Downey Jr. and Demi Moore have in common? All three Brat Packers have attended treatment programs. While Demi only went to rehab once in the 1980's to deal with a cocaine problem, Sheen and Downey have done the nationwide tour, attended several different programs over the years.
Tiger Woods and Jesse James both attended rehab after their cheating scandals landed them in the doghouse with their respective wives. Though the unfaithful husbands finished their programs, their wives still filed for divorce.
Nicole Richie, Kelly Osbourne and Jack Osbourne are all rock spawns who have successfully dealt with their demons through rehab, while child stars Drew Barrymore and Mary Kate Olsen have also worked through their issues in treatment centers.
To see photos of the celebs who've attended rehab, click here.