Real Housewife Kim Richards Checks Into Rehab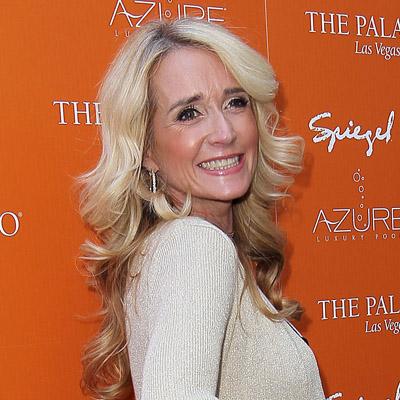 Real Housewives of Beverly Hills star Kim Richards has checked into an undisclosed rehab facility, ET is exclusively reporting.
Star Magazine was first to report Richards would be seeking treatment. In its November 28 issue (which actually hit newsstands November 21), Star reported that the blonde beauty's brazen behavior was causing show officials to think about giving her the boot, unless she sought treatment.
Article continues below advertisement
"She may have to go to rehab in order to save her job on the show," a source close to Richards told Star. "People involved with the show are concerned and might have to step in ... friends and family don't talk about what's going on with Kim."
Richards, 47, has admitted on the show to taking a cocktail of prescription pills, including Lexapro, Trazadone and Topamax.
She famously fought with her sister Kyle in last season's finale during an episode centered around castmate Taylor Armstrong's birthday bash, where a tipsy and teary Kim told off the other housewives before retreating into a limo.
Kyle then laid in with the heavy ammo, calling Kim a delusional and demented alcoholic, adding, "Mom had to die and leave this on my shoulders ... we are done!"
The complex personal lives of the cast has made for some of reality TV's most dramatic real-life storylines, as viewers have sat in on Camille Grammer's break-up with husband Kelsey; Eddie Cibrian's ex Brandi Glanville struggling to mesh in with the sometimes-catty cast members in her first season; and Armstrong's troubled marriage to late husband Russell, who killed himself in August before this season began airing.