Kim Richards Moving In With Secret Boyfriend, Tearful Sister Kyle: 'I Think Kim Is Just Lonely'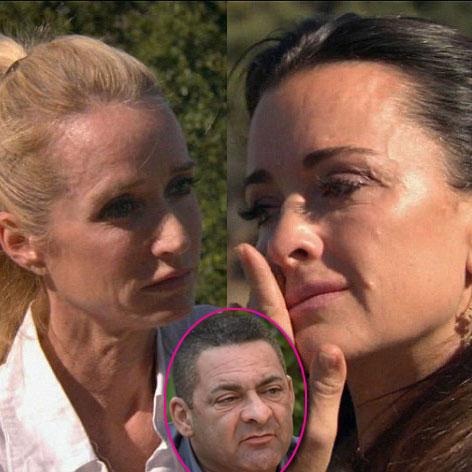 By Amber Goodhand - Radar Reporter
The drama just keeps on coming in the 90210!
Kim Richards revealed on Monday night's episode of The Real Housewives of Beverly Hills that she was going to be moving in with her secret boyfriend and her tearful sister Kyle Richards didn't approve saying, "I think Kim is just lonely."
In a drama-filled episode, as usual, Kim had Kyle over to her house to confess to her that she's moving in with her boyfriend of a year, Ken Blumenfeld, whom she has kept a secret the entire time.
Article continues below advertisement
After Kyle guesses that it's the same "Ken" that Kim brought to Paris Hilton's The World According To Paris premiere, she breaks down in tears of disapproval.
"For a long time I've done everything for my kids, for mom, for everybody else," Kim explains to Kyle. "I haven't really done anything that I wanted to do. For once in my life I just want to do something that I want to do."
Not much is known about Ken yet, except that he and Kim met in their Westlake, Calif. neighborhood and he has two children of his own.