Exclusive
Real Housewife Kim Richards: 'I'm Not An Alcoholic, I'm Just A Serious Social Drinker'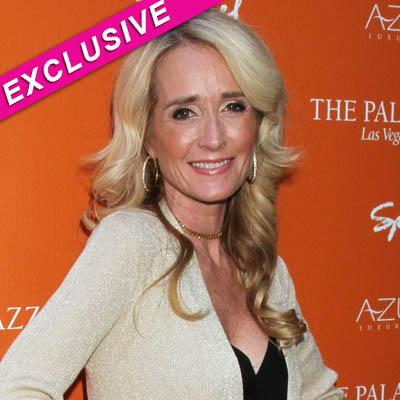 Concerned about her constant drinking and in fear of her rebounding back into alcoholism, friends of Real Housewives of Beverly Hills star Kim Richards have held an intervention for her, Star magazine is exclusively reporting, but she refused to acknowledge she had a problem.
After her sister Kyle Richards screamed at her, "You're an alcoholic," at the end of last season, Kim faced up to her demons and went into rehab, but she is now slipping back into bad habits, a source told the new issue of Star.
Article continues below advertisement
"Kim drinks daily and doesn't recognize that she has serious a problem," said the insider, who revealed that the 47-year-old former child actress literally fell flat on the floor on October 22, all the while "holding a glass of wine in her hand when she went down."
"We were all concerned," said the pal, but red-eyed Kim brushed it off and said she was just dehydrated.
Driven to despair, Richards' friends attempted to host an intervention two days after she toppled over, but she adamantly insisted she was OK, claiming: "I'm not an alcoholic, I'm just a serious social drinker."