Exclusive
Paris Hilton Bares It All On New Reality Show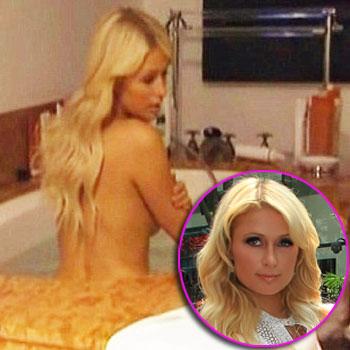 Radar Staff Reporter
Paris Hilton never disappoints her audience.
The hotel heiress bared it all for a bubble bath in her new reality show, The World According to Paris, which premiered Wednesday night.
Paris showed off her flawless 30-year-old body as she soaped-up and washed her hair in the bath, baring the back of her nude body.
On CNN's Piers Morgan show Tuesday Paris said that her 2003 sex tape was the "most humiliating and embarrassing" thing that had ever happened to her, and she continued her anti-porn stance on her reality show when she found out her assistant has a second job writing scripts for porn movies.
Article continues below advertisement
"What you do is something that really hurt me in my life, you know, something that someone did to me," she said, referring to the tape "One Night In Paris" that her then boyfriend Rick Salomon released on the internet.
Her new show features Paris in Christian Louboutin heels performing community service, partying the night away with her boyfriend Cy Waits and also shows the sad decline of Brooke Mueller's struggle with addiction.