Exclusive
Real Housewife Taylor Armstrong Is Bringing The Drama & The Fights To Beverly Hills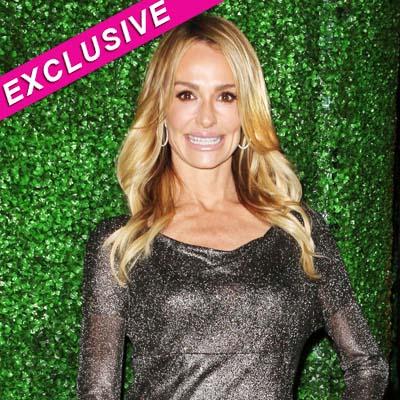 Watch out Camille Grammer, there's a new bad girl in 90210!
Real Housewives of Beverly Hills star Taylor Armstrong has gone from turning the other cheek to head-on confrontation, leading to battles with her fellow cast mates, RadarOnline.com is exclusively reporting.
After years of trying her hardest to avoid conflict, Taylor has been asserting herself recently and isn't holding anything back, and this is causing some tension on the set, a production source tells us.
Article continues below advertisement
The first season of the hit Bravo TV show did show some tense moments between Taylor and Paris Hilton's aunt, Kim Richards, but on the whole, Taylor was portrayed as more of a peacemaker than a troublemaker.
But, what a difference just one season -- and some therapy -- can make!
According to our source, Taylor is now asserting herself, in no uncertain terms -- much to the surprise of the other housewives -- and it's causing fireworks and drama galore.
"Taylor is telling the other women exactly what she is thinking, and she isn't holding anything back," the source says. "Taylor has had some tense moments with Adrienne Maloof especially. Adrienne was completely taken aback by Taylor because she usually tried to avoid conflict. There has also been some drama between new housewife, Brandi Glanville and Taylor.
"Taylor has been getting counseling, which will be featured on the show this year, and she has been encouraged to stand-up for herself, and not let people, including her husband, Russell take advantage of her," the source tells RadarOnline.com.
Article continues below advertisement
"Taylor is determined to keep working through her issues to become a better person, wife, and mother. She really wants to be a good role model for her daughter. Taylor is also trying to not take herself so seriously. For example, she knows that everyone talks about her lips, and their size. Taylor will now joke about her lips, in a good natured way, that lets her take her power back, and not let people's negativity effect her," the spy says.