Survivor Producer Accused Of Murdering His Wife Speaks Out From Jail For The First Time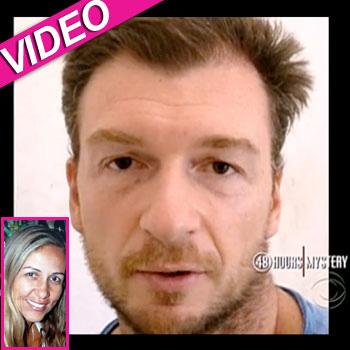 Survivor producer Bruce Beresford-Redman, who is accused of killing his wife, Monica, in Cancun, almost two years ago, has broken his silence from his jail cell in Mexico, and he says he didn't kill his wife, RadarOnline.com is reporting.
"This is the first time I've chosen to speak", Beresford-Redman tells CBS' 48 Hours in an exclusive interview with the network that will air on Saturday night. "Everyone seems to have decided that I killed my wife. I didn't kill my wife, I really didn't.
Article continues below advertisement
"For anyone who really believes, as you're supposed to believe, in America, that you're innocent until you're proven guilty, please, take a look at the evidence, or in this case the absolute complete lack of evidence, and don't rush to judgment. This is not CSI or Law and Order or any of those shows where at the end we have a satisfying resolution. I doubt that there will ever be a satisfying resolution for this because the evidence is gone. Even if I do manage to get off, I don't know if Monica's killers will ever really be caught."
As RadarOnline.com previously reported, after being held in a California federal prison for more than a year, the Emmy nominated producer was formally extradited back to Mexico to face murder charges that he killed Monica while they were on vacation. The troubled couple had embarked on a family trip in a last ditch effort to save their marriage after Monica discovered Bruce was cheating on her.
Bruce, Monica and their young children had been staying at the Moon Palace resort in Cancun, when Monica, 41, was reported missing after not returning from a shopping trip. Her body was found in a sewer at the resort on April 8, 2010, and authorities said there were signs of asphyxiation and major damage to her right temple.
Article continues below advertisement