Exclusive
Former Survivor Producer Bruce Beresford Redman Being Extradited To Mexico Wednesday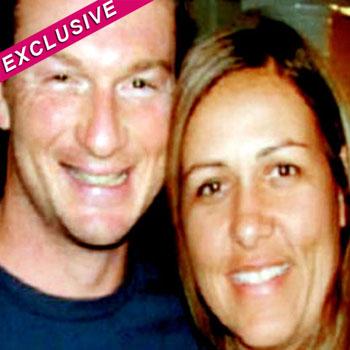 By Jen Heger - Radar Legal Editor
Bruce Beresford-Redman, the Emmy-nominated Survivor producer accused of killing his estranged wife Monica at a Cancun resort in April 2010, will be formally extradited Wednesday from Los Angeles to Mexico, RadarOnline.com is exclusively reporting.
As RadarOnline.com previously reported, Bruce, Monica and their young children had been staying at the Moon Palace resort in Cancun, when Monica, 41, was reported missing after not returning from a shopping trip. Her body was found in a sewer at the resort April 8, and authorities said there were signs of asphyxiation and major damage to her right temple.
Article continues below advertisement
United States Marshals will formally accompany Beresford Redman to Cancun, where he will be turned over to law enforcement officials there.
Attorneys for Beresford Redman issued a statement last month after the decision was made to stop fighting the extradition. "We are disappointed in the court's decision denying our request to prevent the extradition of our client, Bruce Beresford-Redman," the attorneys said in a statement Tuesday. "After consultation with him, Bruce has decided not to appeal the decision and to return to Mexico and defend himself on the charges.
"He is innocent and it is his hope that the court in Mexico will assure that he receives a fair trial in which, he is confident, he will be exonerated."
The reality producer had been fighting extradition back to Mexico, and has been in jail in Los Angeles since 2010, after Mexican authorities issued a warrant for his arrest in connection with the murder of his wife.
Beresford-Redman faces up to 30 years in a Mexican prison if he's convicted in the death.