Exclusive
Demi Moore Is In Rehab, With Brooke Mueller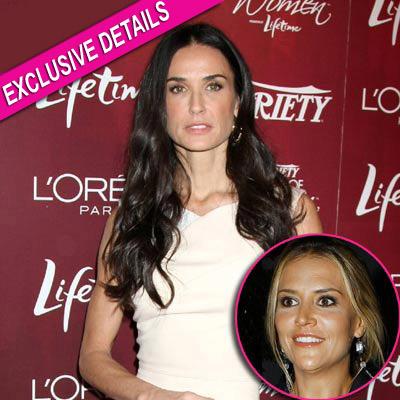 Article continues below advertisement
Even though Demi has insisted that she doesn't have a problem, the actress checked into the center to deal with her substance abuse issues.
"She hasn't had any interaction with other patients yet," a well placed source told RadarOnline.com. "She is still in detox at the moment."
As RadarOnline.com previously reported, Mueller has been flourishing under her treatment program: "Brooke is doing very well in rehab, this is the first time she has been in a residential treatment program, and it's been a very positive experience for her so far. Brooke will be at the facility for approximately 35-45 days in total."
However, Brooke hasn't been able to provide any words of wisdom or support to Demi just yet.
"Brooke hasn't talked to or seen Demi," the source said. "This is simply because they are in different stages in treatment."
Demi's struggles became public on January 23 when she was rushed to the hospital after having a seizure during a party at her home.
As RadarOnline.com previously reported, the actress has been taking the prescription pills Adderall and mixing them with energy drinks. In addition to the prescription pill issue Demi is also battling anorexia.