Woman Claims Brooke Mueller Assaulted Her!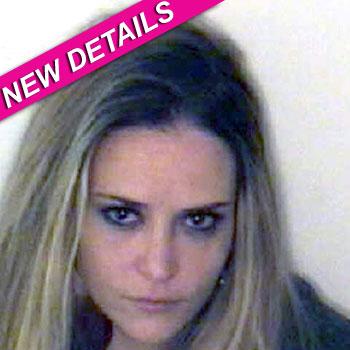 According to the Aspen Police department, officers were on what they described as a "routine walk through" at the popular music club, Belly Up Aspen, when they were approached by a woman who reported she'd been assaulted. The unidentified woman told the cops Brooke Mueller was the aggressor.
Only a few minutes later, officers found Brooke at Escobar, a nearby nightclub.
"Mueller was arrested and charged with assault in the third degree (class one misdemeanor) and possession of cocaine with intent to distribute (class four felony). Mueller posted bond of $11,000 and was released with a District Court date of December 19, 2011," the PD spokesperson tells RadarOnline.com.
Article continues below advertisement
"How do you help someone like Brooke?" a friend of the former reality personality says to RadarOnline.com exclusively. "Her parents even moved to Los Angeles to take care of her and help her take care of her kids, and that didn't even help. With this latest development, her friends are beyond caring anymore."
When contacted by Radar, Brooke's rep had "no comment" about her latest run-in with the law.