Exclusive
Demi Moore & Ashton Kutcher Pray & Spend Time Together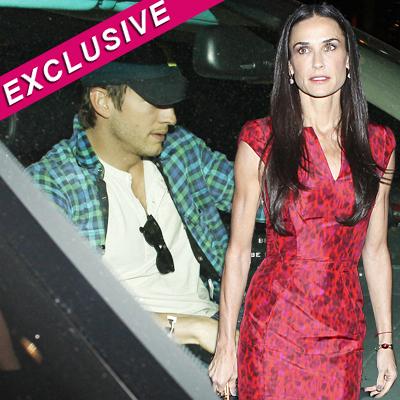 Article continues below advertisement
Kutcher was in Brazil during Moore's meltdown, and was criticized for partying and being seen at a concert with another woman during Demi's time of need. However, as soon the Punk'd star returned to LA, he sought counsel and guidance from spiritual advisers at the Kabbalah Center in Beverly Hills on how he could best help Demi.
"This has been a very hard time for Ashton. He loves Demi very much, and he feels absolutely helpless right now," a source close to the situation tells RadarOnline.com. "Ashton and Demi have been praying together at her house, and he mainly just wants to provide comfort to her right now.
"This absolutely isn't a reconciliation, but there is still a lot of love there and he would never turn his back on her -- it's just not who Ashton is."
And, while many people in Demi's inner circle are pushing her to go to rehab, Ashton isn't pressuring her at all to do anything she isn't ready for.
"Ashton has had loved ones in his life that have dealt with addiction issues, and he realizes that it's counter-productive for someone to be forced to go to rehab," the insider says. "Ashton knows the addict has to want to get help for themselves. There is a lot of noise around Demi right now, and Ashton wants her to know he is there for her and supports her no matter what.
Article continues below advertisement
"Ashton absolutely wants her to get help for what he thinks is the biggest threat to her health, anorexia, but Demi just isn't ready to take that next step yet."
Meanwhile, filming has resumed on Two and a Half Men, and Kutcher, our source says, has been "reclusive, and very somber."
"Ashton is always focused on his work, but everyone on the set knows how much Ashton loves Demi. Jon Cryer has been very supportive of Ashton and the two have been spending more time together than usual," the source tells RadarOnline.com. "Jon told Ashton that he and his wife Lisa Joyner will keep Demi in their thoughts and prayers."