Amanda Knox Inks A $4 Million Book Deal 'About Her Harrowing Experience At The Hands Of Italian Police'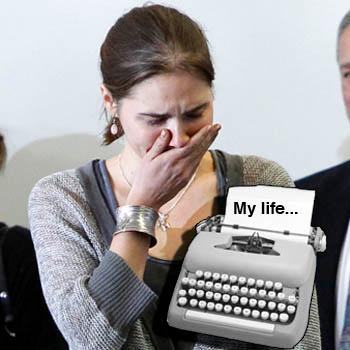 Article continues below advertisement
"Knox will give a full and unflinching account of the events that led to her arrest in Perugia and her struggles with the complexities of the Italian judicial system," Harper Collins said in a statement.
"Aided by journals she kept during her imprisonment, Knox will talk about her harrowing experience at the hands of the Italian police and later prison guards and inmates. She will reveal never-before-told details surrounding her case, and describe how she used her inner strength and strong family ties to cope with the most challenging time of her young life."
Amanda and Raffaele both served four years in an Italian prison before an appeals court ruled that they were not guilty of Kercher's murder, and Knox immediately flew back to Seattle to be reunited with her family.
However, the horror may still not be over as her family claim they are getting harassed by Italian prosecutors who remain convinced that Knox is really guilty.
In response to a 112-page appeal filed by prosecutor Giovanni Galati, the Knox family released a statement on Tuesday that read: "We are not concerned about this appeal as Amanda's innocence was clearly and convincingly proven in her appeal trial.
Article continues below advertisement