Amanda Knox's Ex-Boyfriend Finds New Love With Sexy Italian Brunette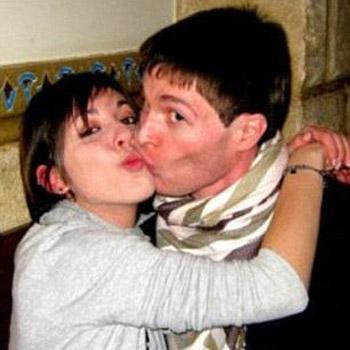 Article continues below advertisement
A series of intimate photos on the computer studies graduate's page show the beautiful brunette stretching out her long legs in a provocative pose, while others show the happy couple hugging and kissing.
As RadarOnline.com previously reported, 24-year-old Knox didn't waste any time getting close to boyfriend James Terrano, who she had known from her hometown of Seattle for many years and is now constantly seen by his side.
Sollecito, 27, who along with Amanda was convicted and then released in October for the murder of British student Meredith Kercher, recently told Italian TV show Quarto Grado that he accepts his relationship with Knox is done saying, "it is all over between us."
"I still have a great affection towards her but nothing else," he revealed. "Our love was like a seed that was not allowed to grow because it was brutally stamped on."
Article continues below advertisement
Raffaele's new girl is at least a lot more geographically convenient for the Italian -- she is from Giovinazzo in southeastern Puglia province, which is only 10 miles from his home town of Bari.
In fact, just like Amanda and her new man, the pair has known each other for some time as Annie is a distant relative.
"It's just a normal relationship with a girl," his father, Francesco Sollecito told the Italian news agency Ansa. "I knew her before because she is a distant relation of our family, but we're not well acquainted. "After four years in jail, my son is slowly returning to a normal life. But it's not easy."
Sollecito had previously described his time in a Perugia prison as "a hellish whirl," that "nearly ruined both our lives, and expressed his desire to visit Knox in America, but has yet to make the long trip.
He first met Knox at a classical music concert in Perugia, Umbria, in Oct 2007, just a week before Kercher was found dead in her bedroom with her throat slit and multiple knife wounds.
RELATED STORIES: