Amanda Knox And Boyfriend James Terrano Out In Seattle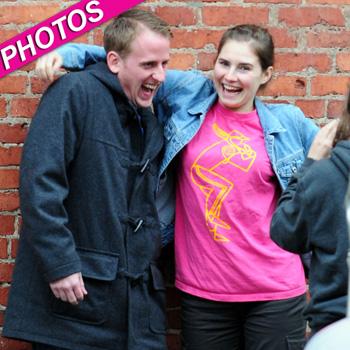 Amanda Knox is looking more relaxed than ever, back home in Seattle with her new boyfriend James Terrano.
In legal paperwork published on Thursday, the Italian judge who announced that Knox was victorious in her appeal of her murder conviction, explained the decision.
"Even taken all together," the judge wrote, the prosecution's evidence does not "prove in any way the guilt of Amanda Knox and Raffaele Sollecito for the crime of" killing British student Meredith Kercher.
Article continues below advertisement
Prosecutors are still planning to appeal the reversal, but the likelihood of them ever getting her back into prison is definitely not in their favor.
On Friday, she and Terrano did some holiday shopping, had lunch at a Chinese restaurant, and even posed for pictures with fans.
Amanda is now back in school and working on a book about her ordeal.
RELATED STORIES: