Cruise Ship Disaster: Italian Officials Call Off Search For Survivors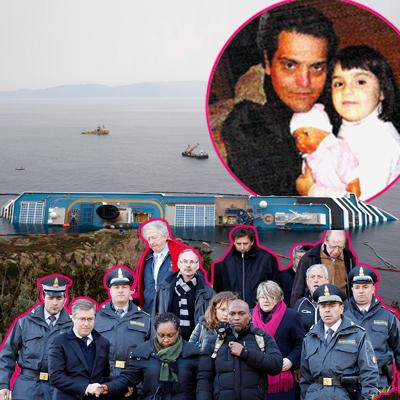 By Debbie Emery - Radar Reporter
After 18 days of desperate searching for survivors of the Costa Concordia cruise ship disaster, Italian officials have been forced to pull out because of the risk to rescue workers.
Italy's Civil Protection agency made the announcement on Tuesday due to the unstable positioning of the ship's massive hull creating too many safety concerns to continue, reported USAToday.com.
Article continues below advertisement
According to the statement, relatives and diplomatic officials representing the countries of the missing have been informed of the difficult decision.
As RadarOnline.com previously reported, the $450 million vessel crashed into a reef four miles off course near the island of Giglio on January 13.
Survivors described the chaos and panic on the ship as they desperately tried to escape, while Captain Francesco Schettino "tripped" into a lifeboat and was shuttled to safety.
Currently under house arrest while Italian authorities investigate the crash, Schettino faces charges of manslaughter and abandoning ship.
The death toll for the Titanic-like disaster has now reached 17, with 16 more people missing, including Minnesota couple Barbara and Jerry Heil.
Survivors had initially been offered a 30 percent discount on future cruises, which most passengers scoffed at, and many have now filed a multimillion dollar lawsuit against the cruise company.
Article continues below advertisement