Philadelphia Dungeon Victim Tells Court He Thought Of His Captors 'As Family'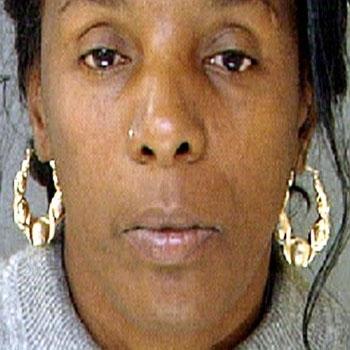 By Debbie Emery - Radar Reporter
A mentally challenged man who was found chained and starving in a Philadelphia basement in October has revealed that he considered the people who kept him there to be like family.
Edwin Sanabria, one of the four victims rescued from the Tacony, Pennsylvania home where they were held by suspect Linda Ann Weston, told the Philadelphia Municipal Court in a hearing on Monday that he had been traveling with the alleged kidnapper since 2001, reported Reuters.com.
Article continues below advertisement
Living on a diet of franks and beans, soup or oatmeal, the 31-year-old described the horror of "the hole" where he had been locked to a furnace by Weston and her accomplices, daughter Jean McIntosh, boyfriend Gregory Thomas, and Eddie Wright, which included having to use a bucket as a toilet.
Despite the sordid conditions that weren't even fit for an animal, when asked by defense attorney George Yacoubian if he thought of the suspects as family, he replied, "Yes," and claimed they had not forced him to travel with them as they moved around the country, staying in Texas, Virginia and Florida.
Unbeknownst to what was happening to him at the time, Sanabria revealed how he had not received any of his $674-a-month Social Security checks since he signed papers with Weston at a benefit office in Philadelphia in 2001.
Described by a family member as the logistical mastermind behind her mother's torture spree, McIntosh cried in court as her victim testified, while Weston sat silently and without expression in her orange prison jumpsuit.
Article continues below advertisement
Also taking the stand on Monday was police officer John Murphy, who told the court how the foul basement smelled of death.
"It smelled like human feces, animal feces, urine, body odor, all of that," said Murphy.
He went on to explain how all four victims were extremely malnourished, and emerged from the darkness slowly and cautiously, "like they had not seen light in a while. They were squinting."
Monday's hearing was to determine if there is enough evidence to proceed to trial and resulted in prosecutors bringing new charges of aggravated assault, terroristic threats, stalking, theft, and neglect, against the gang.