Missing Toddler 'Little L' Could Be Youngest Victim Of Philadelphia Dungeon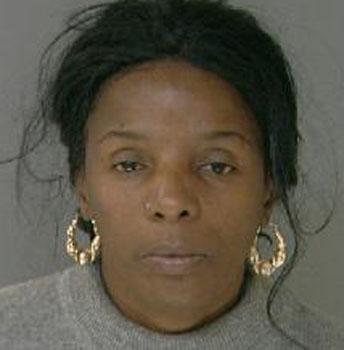 New details on what could be the youngest victim of the Philadelphia dungeon mastermind emerged on Monday, but investigators still don't know where the toddler, known as Little L, is, RadarOnline.com has learned.
Linda Ann Weston, the ringleader of the evil gang who kept four mentally challenged adults chained in a basement, claimed to be the mother of the little girl, and told a neighbor, Chevelle McGill that she could adopt her.
Article continues below advertisement
Little L lived for a few months with McGill in the Kensington area of the city, while she waited for Weston, 51, to complete adoption papers, reported the Philadelphia Daily News.
But just before last Christmas, Weston packed up her belongings and vanished. Soon after, Weston's oldest daughter, Jean McIntosh, showed up on McGill's doorstep claiming she was taking Little L to a birthday party and would bring her back soon.
"We waited and waited, but we never saw Little L again," revealed a heartbroken McGill. Now, she and her husband, Robert, are concerned about the fate of the beautiful little girl in light of the recent revelations about Weston and her family.
As RadarOnline.com previously reported, Jean McIntosh was the fourth suspect arrested and charged with a string of offenses including kidnapping, conspiracy, unlawful restraint, false imprisonment, and assault.
Article continues below advertisement
As McIntosh was the last person seen with Little L, McGill is now worried that she may have hurt the toddler.
"I just want to know where she is," McGill told the Daily News, as she looked longingly at the toddler's face on a video she'd filmed. "I have to know she's all right."
Despite one of Weston's brothers recently revealing: "By calling her evil is speaking nice of her," McGill said she never suspected that her neighbor had such dark secrets.
"When we first met, she was a nice lady. We never saw the evil side to her," she revealed.
Weston, and her accomplices Eddie Wright, 49, and Thomas Gregory, 47, are accused of locking their victims in the dank basement of a Tacony house in depraved conditions with no food, ventilation or natural light in order to cash in their social security checks.
"One day she told us she had a man in the basement," McGill said. "We laughed at her and said, 'Yeah, right.' But I guess maybe she did."
MORE ON:
Celebrity Justice
Article continues below advertisement
The alleged kidnapper who had already served time for a prior murder conviction, asked McGill, a mother of five grown up children, to babysit the little girl.
"We fell in love with the baby and the baby fell in love with me," McGill said.
"She never wanted to leave us. Every time Linda came to get her, she'd cry," she explained. "So Linda asked if we'd like to adopt her. I asked her if she was going to do everything legal and she said, 'Yes.'"
When the adorable two-year-old moved in with her new family they could tell she was a little behind, and didn't know any letters, numbers or her colors. "She wasn't developed. We taught her how to talk," McGill said.
Now the toys and lacy white dress that McGill bought Little L for Christmas remained wrapped up waiting for her to come home safely. "I just pray she's OK, I just hope someone is taking care of that sweet little girl," explained Chevelle, who now wonders who her parents really are.
Article continues below advertisement
As RadarOnline.com previously reported, Weston was paroled from prison after serving four years for the 1981 killing of a 25-year-old man who she hit with a hammer, locked in a closet and then starved to death -- she then walked into family court and demanded they give her children back, and the request was unbelievably granted.
"DHS gave those kids back to a sleeping monster," said nephew Troy Weston, 35.