'Calling Her Evil Is Speaking Nice,' Says Brother Of The Philadelphia Dungeon Ringleader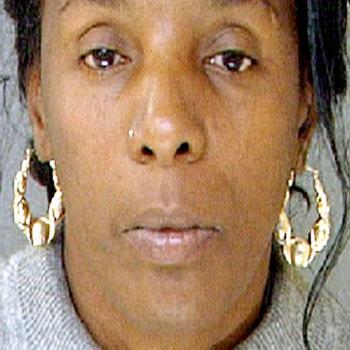 More horrors have emerged from the depths of the Philadelphia dungeon where four mentally-challenged adults were chained up -- as details of incest, prostitution and drug abuse surface, RadarOnline.com has learned.
The brothers and sisters of the alleged ringleader, Linda Ann Weston, revealed the torment that they endured at the hands of their sadistic older sibling on Thursday, ABCNews.com reported.
Article continues below advertisement
"She would force my younger brothers and sisters to have sex. She would have sex with my other brothers and sisters," one brother, who was too terrified of 51-year-old Weston to be named, told WPVI-TV.
"She said, 'Look, make them have babies, we can get more money.'"
As RadarOnline.com previously reported, Weston, and her accomplices, Eddie Wright, 49, and Thomas Gregory, 47, are now facing a string of charges including criminal conspiracy, aggravated assault, kidnapping, criminal trespass, unlawful restraint and false imprisonment after three men and a woman were found chained in a Tacony, Pennsylvania house.
The captives were discovered on Saturday locked up and lying in their own filth in a stench filled 10-by-15-foot boiler room, which contained bathroom buckets but no food and didn't have ventilation or sunlight. It's alleged that they were kidnapped and held so that the sinister gang could cash in their social security checks.
Now the trail of terror is leading back to many of Weston's family members as her brothers and sisters were reunited for the first time in 20 years, but their family memories are hardly happy ones.
Article continues below advertisement
"By calling her evil is speaking nice of her," one of the kidnapper's brothers said. Another brother explained, "We were beyond terrified. We knew what she was capable of doing, so we never challenged any of it,"
Their childhood of horror began when their mother died and Weston took over parenting duties, which included regular beatings and forcing her brood to clean the house and scrub the walls.
One sister told how she was forced out onto the streets to work as a prostitute when she was just 11 to supplement the family income.
It wasn't just her siblings she afflicted with her destructive nature, as well as snatching and abusing the mentally-challenged, Weston would reportedly kidnap relatives and move them from place to place around the city.
Also on her hit list was her own son, Eddie, who called one of his aunts once to tell her he'd been drugged by his mother.
"She tied her own son up and put him in the basement," a sister of Linda said. "He called me, he said, 'I need to get out of here, she got me a little drugged and there are people down here,'" a brother of Linda told WPVI-TV.
Article continues below advertisement
Weston allegedly made a Kool-Aid concoction of drugs that she would serve people to get them under her control so could then take over their lives and finances.
After Eddie alerted his relatives to the captives in the cellar some of them went over to the house and saw a 40-year-old woman run up the steps and ask Weston, 'Mom, can I have something to eat?' The strange woman was smacked around the head and hustled down the steps into the dark.
The police were called out but they couldn't get into the house, say the brothers and sisters.
As RadarOnline.com previously reported, Weston has a string of sinister prior offenses that include a 1981 conviction for starving a man to death in the closet of her house after he refused to support her sister's unborn child.
Now a brother who was just 10 years old at the time is describing how he was not only witness to the murder but also forced to help dispose of the body.
Article continues below advertisement
"She grabbed the hammer, and he turned to leave and she whacked him in the back of the head; first, it missed him and hit him in the shoulder and she hit him again and she told us 'get back,'" the brother said.
The traumatized boy watched as Weston placed bags around the body, put it in a shopping cart, and ordered him and a sibling to dispose of it.
"She told me and my brother, 'Get dressed, roll it down the street, the first time you see an old house, dump it.'"
Most recently, it is alleged that Weston graphically abused her 19-year-old niece, Beatrice, who was locked in a closet upstairs while the police were busy downstairs in the boiler room sifting through the dank horror last weekend, RadarOnline.com reported.
Police Commissioner Charles H. Ramsey told the Philadelphia Inquirer how he had never seen such signs of abuse in a living person, as he described the pellet guns wounds and spoon-shaped burns that covered Beatrice, who had been reported missing since she was 8 years old.
Article continues below advertisement
Rather than torturing her, Weston reportedly recruited her own daughter, Jean McIntosh into her crime gang and the 32-year-old was taken into custody on Wednesday and charged with a string of similar offences as her mother. Her bail was set at $1 million because she is considered a flight risk.
"When it comes to torture, (it's) Weston. When it comes to logistics, it's her daughter," a source told the Philadelphia Inquirer.
As RadarOnline.com previously reported, Weston, along with her boyfriend, Gregory, and Wright, a homeless man who neighbors said called himself a reverend, are thought to have fled north from Palm Beach, Florida, to escape the authorities, before being eventually captured. They did the long drive in a SUV with the four alleged victims held in the back.
Police are deciding whether the case will be handed over to the federal authorities because the crimes crossed.