Jaycee Dugard Book Soars On Charts, Celebs React After TV Interview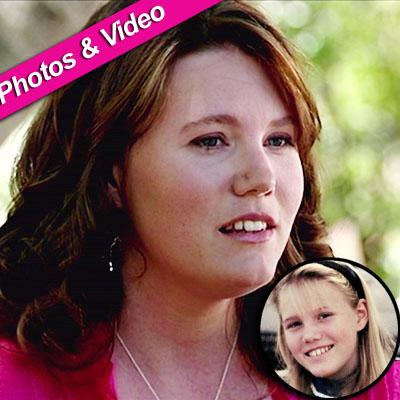 By Adam S. Levy - RadarOnline.com Staff Writer
Following her emotional interview with ABC's Diane Sawyer on Sunday's Primetime, Jaycee Dugard's new book A Stolen Life: A Memoir shot to the top spot on the Amazon bestseller charts, a day before its' official release.
Both the TV interview and book document the sheer terror Jaycee endured after she was kidnapped at the age of 11 by convicted rapist Phillip Garrido and his wife, and held in captivity for 18 years, in that time giving birth to two daughters by her captor.
Article continues below advertisement
After the detailed discussion, a number of celebrities took to Twitter to express both the anguish and inspiration they felt for the brave, soft-spoken young woman.
Oprah Winfrey: "Failure after failure, neglect in the Jaycee Dugard case sickening. This ought to be a wake up call for the parole system ... Don't we love Jaycee's resilience She is remarkable. Much to teach us all. Have pre-ordered the book."
Kim Kardashian: "I'm watching this Diane Sawyer interview with Jaycee Lee Dugard...this is so so sad. Such a shocking story!"
Roseanne Barr: "jaycee dugard is an amazing human being and diane sawyer is an amazingly empathetic interviewer of great skill-"
Real Housewife Kyle Richards: "Watched Jaycee Duggard's interview. Amazing how together she is after all she's been thru. Amazing woman."
One emotional sentiment came from Alyssa Milano, whose first name Jaycee chose to answer to while she was in captivity, as she was not allowed to speak her own. (Jaycee was a big fan of Milano's 80s sitcom with Tony Danza, Who's The Boss.)
"Jaycee Dugard, Your strength & grace are such an inspiration," Milano tweeted. "Your message of hope is vital for everyone to hear. #GoodWins."
Jaycee's memoir A Stolen Life hits stores on Tuesday.