Exclusive
Jaycee Lee Dugard's Chilling Description Of Her Abduction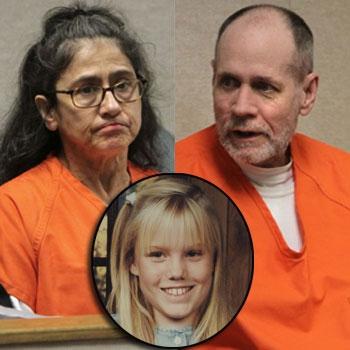 RadarOnline.com Staff Reporter
It was 18 years of a living hell for Jaycee Lee Dugard.
Jaycee detailed her terrifying ordeal in grand jury testimony that was released to the press on Thursday after Phillip Garrido was sentenced to 431 years in prison and Nancy Garrido to 36 years.
Jaycee was kidnapped at age 11 by Phillip and Nancy Garrido. She told the El Dorado Grand Jury that the Garrido's car pulled up beside her the morning of June 10, 1991, "and I didn't think it was weird at the time, but it pulled in kind of close to me. And I thought he was going to ask for directions because he started to say something."
Article continues below advertisement
Instead, she felt a shock and fell into the bushes. The Garridos had used a Taser/stun gun on her and then they dragged her into the car.
Jaycee said: "I heard voices in the front, and the man said, 'I can't believe we got away with it.' And he started laughing." She said it was terrifying. "I was very scared. I didn't know why he was doing this. I just wanted to go home." She said that Garrido carried the stun gun and threatened her with it, but never used it on her again.
The 100 pages of testimony released on Thursday do not include descriptions of Phillip Garrido's sexual attacks upon Jaycee. Judge Douglas Phimister said they were "just plain pornographic and disgusting. The specific descriptions of some of the events that occurred would shock adults, even adults who have a distorted view of intimacy."
Jaycee said that Garrido raped her repeatedly for years, and "it lasted until I got pregnant." She said it took three years for her to get pregnant.
Article continues below advertisement
"So this was going on for that entire time, about once a week or more?"' the prosecutor asked. Jaycee replied yes.
She said Nancy Garrido kept her company. "I didn't feel as lonely anymore," she said about being with Nancy, adding that she had been alone for the first year.
"When she first, when she was coming in and she would bring me things, she would, she said that she couldn't stay long because she would always start crying and tell me how sorry she was and she can't believe he did it. She was hoping that he got a headache that morning."
Jaycee said she was forced to have sex with Garrido for extended periods of time that she referred to as "runs," and he told her she was helping him because he had a "sex problem," and "he got me so that he wouldn't have to do this to anybody else. So I was helping him."
Garrido also videotaped "the runs" on numerous occasions, Jaycee testified. The rapes slowed to every two or three months after she gave birth is 1994 and stopped when she became pregnant with her second child.
Article continues below advertisement