Phillip Garrido Surprises Court Watchers; Pleads Not Guilty In Jaycee Dugard Kidnapping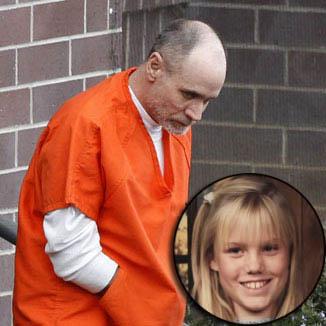 Despite word that he would plead guilty, Phillip Garrido surprised court watchers Thursday when he pleaded NOT guilty in the kidnapping of Jaycee Lee Dugard, RadarOnline.com has learned.
The plea means that Garrido, 60, will stand trial instead of being sentenced to as much as 500 years in prison -- the sentence prosecutors have said they will seek.
His wife and co-defendant, Nancy Garrido, has asked for a trial, according to her attorney Stephen Tapson.
Article continues below advertisement
The couple was indicted last October on 18 charges, including three counts of kidnapping, six of rape, seven of forced lewd acts upon a child, one of false imprisonment and one count of possession or control of child pornography in connection with Dugard's abduction back in 1991.
Although Phillip's attorney, Susan Gellman, would not comment on the case prior to Garrido's arraignment, Nancy Garrido's attorney had said that Phillip Garrido would plead guilty in court Thursday -- but that did not happen.
The couple is accused of holding Jaycee captive in their secret backyard compound of their home in Antioch, east of San Francisco for nearly two decades until she was discovered alive in August, 2009. Phillip is also accused of fathering her two daughters.
Since being freed, Dugard, now 30, has been living at a secret location with her family.
RELATED STORIES:
Miracle Reunion: Kidnapped 11-Year-Old Jaycee Lee Dugard Found 18 Years Later