Exclusive
Jaycee Lee Dugard's Kidnapper Phillip Garrido Sentenced to 431 Years In Prison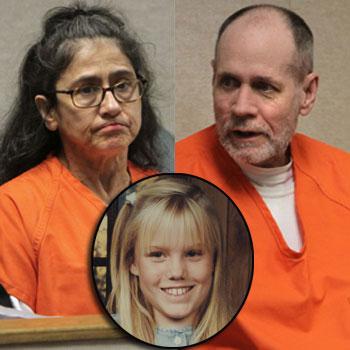 RadarOnline.com Staff Reporter
Justice has finally been served for Jaycee Lee Dugard.
Her kidnapper Phillip Garrido was sentenced to 431 years in prison and his wife Nancy to 36 years on Thursday in a Placerville, Calif. courtroom RadarOnline.com has confirmed.
The husband and wife pled guilty to kidnapping Jaycee from a Lake Tahoe bus stop when she was just 11.
Phillip was driving the car and Nancy grabbed her. Jaycee was held as a prisoner in their backyard for 18 years and was raped repeatedly by Phillip Garrido.
Article continues below advertisement
He impregnated Jaycee for the first time when she was just 13, and again at age 16 and she gave birth both times to daughters.
Jaycee was not in the court for the sentencing, but her mother Terry Probyn read a statement from her daughter before the sentencing that said: "To Phillip Garrido, I hated every second of every day of 18 years because of you. To you Nancy, I have nothing to say."
Probyn also addressed the court, tearfully asking: "How could someone take away the one person in the world I loved so deeply? Where is she? Is she hungry? Is she cold? Is she hurt? My baby was gone and all my dreams turned to nightmares. She was a vulnerable child and I was unable to help her.
MORE ON:
Celebrity Justice
"During 18 years away, I could hear her crying, not with my ears, but with my heart. I could feel her pain, not with my body, but with my heart…I lived in hell on earth. It was you Nancy Garrido and Phillip Garrido that broke my heart."
Judge Douglas C. Phimister addressed Phillip Garrido before sentencing, telling him he "lacks a soul. What you have done is beyond horrible. May you think long and hard about what you did."