Evil Mastermind Behind The Philadelphia Dungeon Got Custody Of Kids Back After Murder Conviction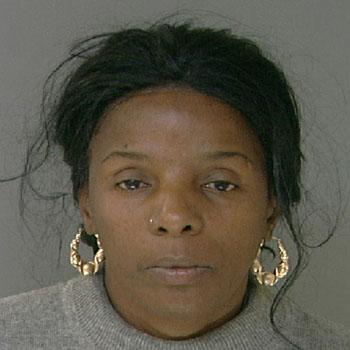 The ringleader responsible for chaining four mentally-challenged adults in a Philadelphia basement had previously had her children returned to her by social services despite a history of abuse and a horrific murder conviction, RadarOnline.com has learned.
Linda Ann Weston was paroled from prison after serving four years for the 1981 killing of a 25-year-old man who she hit with a hammer, locked in a closet and then starved to death -- she then walked into family court and demanded they give her children back, and the request was unbelievably granted.
Article continues below advertisement
As RadarOnline.com previously reported, Weston, 51, Eddie Wright, 49, and Thomas Gregory, 47, were arrested on Saturday and are facing a string of charges including criminal conspiracy, aggravated assault, kidnapping, criminal trespass, unlawful restraint and false imprisonment after three men and a woman were found chained in a Tacony, Pennsylvania house.
Fresh details of the torture inflicted on not only defenseless strangers but also her own children have emerged daily since and the most recent startling revelation from the Philadelphia Inquirer reveals how the city's Department of Human Services (DHS) had placed four of her eight children with relatives but they were returned to Weston following her incarceration.
The children - Joseph, Jane, James and Raymond - were sent back to their murderous mother by the Family Court because the relatives they were sent to live with abused them.
"We were all in the (DHS) system," Weston's son Joseph McIntosh, now 29, told the Daily News on Thursday. "She went through the system to get all her kids back."
A few years later, Weston went back to court to obtain custody of her niece, Beatrice Weston, and again the judge said yes to her request, claimed McIntosh.
Article continues below advertisement
As RadarOnline.com previously reported, Beatrice was locked in a closet upstairs while the police were busy downstairs in the boiler room sifting through the dank horror last weekend.
Police Commissioner Charles H. Ramsey told the Philadelphia Inquirer how he had never seen such signs of abuse in a living person, as he described the pellet guns wounds and spoon-shaped burns that covered Beatrice, who had been reported missing since she was 8 years old.
The tortured teenage girl is thought to have been used as a pawn in a feud between Weston and another daughter, Vicky.
Beatrice's siblings were shocked that she and her cousins were handed over to their sinister aunt so easily after her 1987 parole.
"DHS gave those kids back to a sleeping monster," said Troy Weston, Beatrice's 35-year-old brother. "After that murder, they should have kept her longer. They should have put her in a program, in some kind of psychiatric home, put her away for awhile.
Article continues below advertisement
"If she's capable of doing something like that once, she's capable of doing it again. They should have known."
Troy went on to reveal how Weston drugged him when he was a small boy. "One time she gave me a pill and it got me so groggy," he said. "My brother came to get me. He thought maybe she was going to put me in the basement."
After Weston was convicted of third-degree murder in 1984, Troy thought she'd just "chill" and become "a productive person - but evil was brewing in her."
Weston's younger siblings also came forward this week for an impromptu family reunion, where they revealed the years of incest, prostitution and drug abuse that they experienced while being raised by their older sister, who took over parenting duties when their mother died.
"Linda Ann lost her mind. She went to pieces. From that point on her actions just plummeted," one of her brothers, who requested anonymity, told the Daily News. "Everything got worse the older she got.
Article continues below advertisement
"She exhibited really bizarre behavior. Things that seemed abnormal to me and everyone else, seemed normal to her."
He said Weston forced her siblings to have sex with each other. "It was at her direction... It seemed like it was happening every time I turned around."
"By calling her evil is speaking nice of her," another of the alleged kidnapper's brothers said.
One sister told how she was forced out onto the streets to work as a prostitute when she was just 11 to supplement the family income.
Another of Weston's children, daughter Jean McIntosh, was allegedly recruited into her mother's crime gang and the 32-year-old was taken into custody on Wednesday and charged with a string of similar offences as her mother. Her bail was set at $1 million because she is considered a flight risk.
"When it comes to torture, (it's) Weston. When it comes to logistics, it's her daughter," a source told the Philadelphia Inquirer.
Article continues below advertisement
Child welfare advocates and police investigators are now asking how such a heinous person as Weston could have children placed into her custody after the crimes for which she had already been convicted.
Weston, along with her boyfriend, Gregory, and Wright, a homeless man who neighbors said called himself a reverend, are thought to have fled north from Palm Beach, Florida, to escape the authorities there before being eventually captured, reported RadarOnline.com. They did the long drive in a SUV with the four alleged victims held in the back.