Evil Mom Behind Philadelphia Dungeon Found Competent To Stand Trial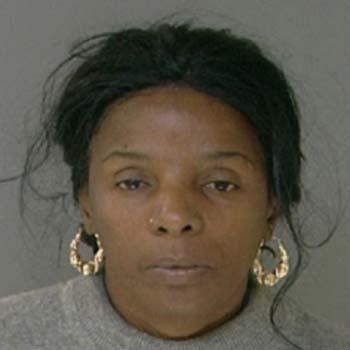 The woman suspected of masterminding the grisly Philadelphia dungeon where four mentally challenged adults were chained up in squalor and starved has been deemed competent to stand trial, RadarOnline.com has learned.
Linda Ann Weston was determined to be "partially mentally retarded" and showed signs of paranoia by the court on Wednesday, but not enough to prevent her from facing a jury for her string of abusive charges, reported FoxNews.com.
Article continues below advertisement
As RadarOnline.com previously reported, the sinister 51-year-old was arrested last month and charged with criminal conspiracy, aggravated assault, kidnapping, criminal trespass, unlawful restraint and false imprisonment after three men and a woman were found chained in a Tacony, Pennsylvania house.
Despite not being able to spell "cat" and thinking that President Bush was still in the White House, Weston will have to attend a preliminary hearing on December 19 after undergoing 60 days of treatment.
According to her laywer, George Yacoubian Jr., the finding of competency was a "close call" and Weston may be reevaluated in the future as the case proceeds as she seems to have trouble grasping reality, he informed the Philadelphia Inquirer.
Weston is suspected of decades of abuse that stretched from homeless strangers to her closest family members, and even her own children and siblings.
"She would force my younger brothers and sisters to have sex. She would have sex with my other brothers and sisters," one brother said, who was too terrified of her to be named.
Article continues below advertisement
"By calling her evil is speaking nice of her," another of the kidnapper's brothers said.
Also arrested for the tortuous spree were Eddie Wright, 49, and Thomas Gregory, 47, and Weston's 32-year-old daughter, Jean McIntosh.
Weston and her accomplices are accused of running a massive fraud operation by holding their victims captive in a basement and collecting their disability benefits.
RELATED STORIES: