Accused Mastermind Behind Philadelphia Dungeon Tortures Granted Mental Health Evaluation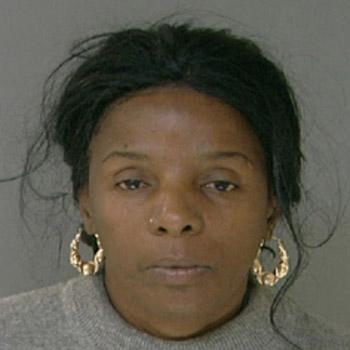 The woman accused of being the evil ringleader who allegedly chained four mentally challenged adults locked in a Philadelphia dungeon will undergo a mental evaluation to decide whether she is competent to stand trial, RadarOnline.com has learned.
As RadarOnline.com previously reported, Linda Ann Weston was arrested last month and now faces a string of charges including criminal conspiracy, aggravated assault, kidnapping, criminal trespass, unlawful restraint and false imprisonment after three men and a woman were found chained in a Tacony, Pennsylvania house.
Article continues below advertisement
Municipal Judge Martha Neifeld agreed on Wednesday for a psychiatric assessment to be carried out in response to a request from the 51-year-old's attorney, George Yacoubian, based on the issues of mental retardation and low IQ, reported NBCPhiladelphia.com.
On Thursday, it emerged that police are investigating the deaths of other people who died while in close contact with Weston in case they too were her victims.
According to the Philadelphia Inquirer, the list even includes her own mother, Alice Collier, who died in the 1970s supposedly of natural causes related to kidney failure.
Police are also looking into the death of 59-year-old Donna Spadea, who died in 2005 while under Weston's care.
Investigators believe Weston stole Social Security checks and other benefits from children and vulnerable adults, collecting up to thousands of dollars a month.