Petit Family Killer Won't Get Death Penalty, Predicts Lawyer: 'The Scale Tips In Favor Of Life'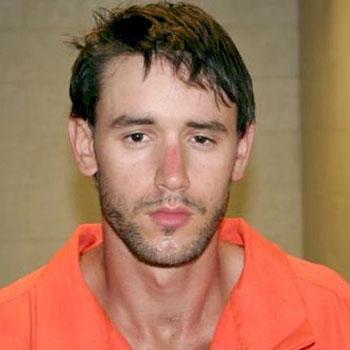 By Debbie Emery - Radar Reporter
After more than a month of testimony in the penalty phase of the trial of triple murderer Joshua Komisarjevsky, the extensive evidence is finally complete and his attorneys are confident about his chances of dodging the death penalty.
"The scale tips in favor of life," defense attorney Jeremiah Donovan predicted on Thursday, according to a report in the Hartford Courant, despite him being co-responsible for the most horrific murder in Connecticut's history.
Article continues below advertisement
As RadarOnline.com previously reported, Komisarjevsky was found guilty of 17 counts on October 13 for the grisly murders of Jennifer Hawke-Petit and her daughters, Hayley, 17, and Michaela, 11, and the vicious beating of their father on July 23, 2007 in their Cheshire, Connecticut home.
During Wednesday's proceedings, Donovan and his team of defense attorneys unsuccessfully appealed to Judge Jon C. Blue requesting a punishment of life in prison, saying prosecutors failed to prove the convicted triple murderer deserves to die. The judge denied the motion and left the defendant's fate in the hands of the jury.
The main defense argument that he should not be given lethal injection has remained that 31-year-old Komisarjevsky's sinister sidekick, Steven Hayes, was the mastermind behind the killings, and that a "reasonable jury" must find that Hayes lit the match that torched the Petit home.
Hayes was given the death penalty in December 2010 and remains in jail awaiting execution. He confessed to raping and strangling Jennifer, after which the house was set ablaze and the two young girls, who had been tied to their beds, died from smoke inhalation.
Article continues below advertisement