Video Of Petit Family Murderer's Daughter, 9, To Be Played In Court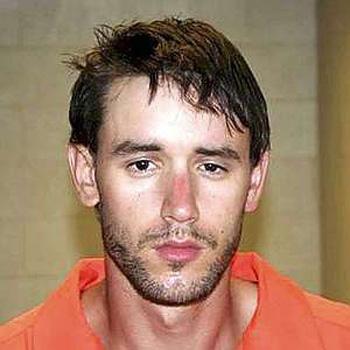 Article continues below advertisement
As RadarOnline.com previously reported, Komisarjevsky was found guilty of 17 counts on October 13 for the grisly murders of Jennifer Hawke-Petit and her daughters, Hayley, 17, and Michaela, 11, and the vicious beating of their father, Dr. William Petit, on July 23, 2007 in their Cheshire, Connecticut home.
Judge Jon C. Blue had been considering the notion of having the little girl, who was five at the time of the murders, testify and decided on Thursday that a video shown in open court that only the jury can see was a "reasonable compromise under the circumstances."
Credentialed media will be able to view the videotape afterward, Blue said, and a transcript will be made and released as a public exhibit, using a pseudonym rather that the name of Komisarjevsky's daughter.
Sources told the Hartford Courant that the girl will be videotaped at another location, probably next week, and that she will not be questioned by either defense attorneys or prosecutors.
Just six weeks before he was arrested for the Petit murders in 2007, Komisarjevsky was released from a halfway house following a stint in prison for multiple burglaries and won custody of his then five-year-old daughter, arguing that her mother was in hospital for mental evaluation and drug treatment.
Article continues below advertisement
The cold-hearted killer's ex-girlfriend reaveled to RadarOnline.com in an exclusive interview how he was a loving parent to the child, despite going on to sexually assault Petit's 11-year daughter.
"His daughter was adorable, he loved her to death. He was a great dad," Caroline Mesel, who was dating Joshua at the time of the murders, told RadarOnline.com "I go back and forth about whether he gets life or death. I just want it to be over with," she went on to say.