Lindsay Lohan Misses Flight And Ellen Interview To Promote Playboy Cover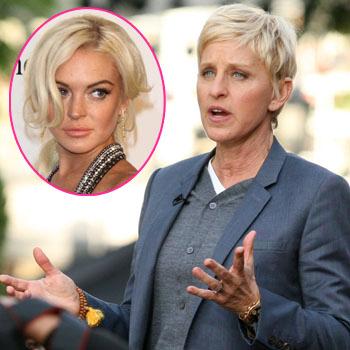 By Alexis Tereszcuk - Radar Senior Reporter
Lindsay Lohan is doing what she does best, missing appointments and creating drama.
The troubled starlet missed her flight out of Hawaii, setting off a chain reaction of cancellations that threw plans that had been in place for months out the window.
Lindsay was scheduled to tape an episode of Ellen, promoting her lauded Playboy cover on Tuesday, but she missed it and the show isn't going to reschedule her appearance RadarOnline.com has confirmed.
Article continues below advertisement
In a carefully crafted statement from her rep, Lohan's latest excuse is "Lindsay was delayed in Hawaii due to a travel-related issue."
As for missing the show, the one and only interview she was going to do to promote the cover, her rep said "Lindsay offered to tape Ellen tomorrow, but the show was unable to shift things around, and tomorrow is their last day of taping for the season."
Lindsay's Marilyn Monroe inspired Playboy photo shoot was leaked last week on the internet, showing the fully nude pictures that Hugh Hefner has described as "classy."