Lindsay Lohan Playboy Interview Sneak Peek: She Talks About Sex And Marilyn Monroe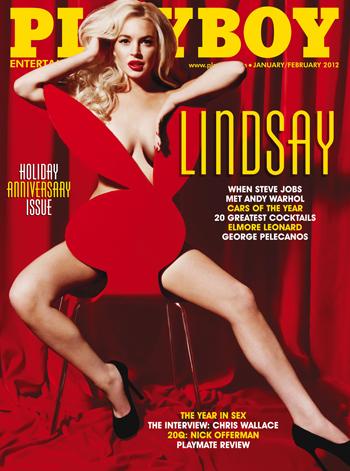 Lindsay Lohan's nude pictorial in Playboy has already been leaked but for those of you who buy Playboy for the articles, RadarOnline.com has a sneak peek of what the model/actress told the mag.
"Sex and sexuality are a part of nature, and I go along with nature," Linds said.
"I think Marilyn Monroe once said that. I certainly agree with her…Knowing yourself and your body is so important because it gives you confidence, and in life, women need confidence. It's a very male-dominated world to begin with, so knowing yourself and being comfortable with your body is an important thing for me as a woman.
Article continues below advertisement
"Everyone is entitled to their opinion, but this is mine."
As RadarOnline.com has been reporting, all of the nude pics from the pictorial -- that show Lohan channeling Monroe for the shoot -- were leaked to the Internet on Friday, a full week in advance of the magazine hitting the stands.
LiLo is now is now in Hawaii with her sister Ali. The nude cover girl was invited to attend the Pipeline Masters surfing competition, which this year honored a surfer friend of Lindsay who died from a drug overdose.