Exclusive
Lindsay Lohan's Secret Diary Reveals She Was In Love With Heath Ledger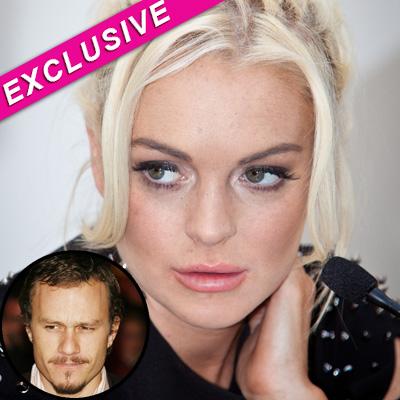 Many mysteries still surround Heath Ledger's 2008 death but a personal diary that Lindsay Lohan kept holds deep-rooted secrets, Star magazine is exclusively reporting via RadarOnline.com.
In a world exclusive, Star has obtained the private memoir of the 25-year-old actress penned at the time of the Brokeback Mountain star's death in which she professed her love for the actor.
"Today Heath died," Lindsay wrote with a pink pen on January 22, 2008. "I'm in love with him…. He was the love of my life. He taught me so much, and he was everything I've ever wanted and more.
Article continues below advertisement
"I want to hear him laugh and hold me. I crave his touch and care."
The couple were so close that the Mean Girls star was even planning to visit Ledger in New York City just days after he died from an overdose of prescription drugs, Star exclusively reveals in the new issue.
Lindsay, who has famously battled her own demons with drugs and drink, broke down in tears when she heard the news that Heath had died. "When a person dies the world stops. I'm numb," she wrote.