Entire Lindsay Lohan Naked Playboy Shoot Leaked Online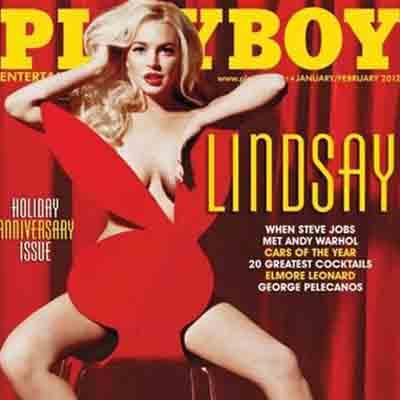 All 10 nude photos of Lindsay Lohan's upcoming Playboy issue were leaked online Friday.
The cover and the accompanying article were leaked as well; some sported the watermark Worldmags.net.
Playboy reportedly paid the embattled beauty $1 million for the issue, in which the Mean Girls star sports platinum blonde hair in a Marilyn Monroe-inspired set of photos.
Earlier, we broke the exclusive that the cover of her upcoming Playboy issue was leaked online.
Article continues below advertisement