Michael Lohan's Mistress: 'He Told Me He Loved Me'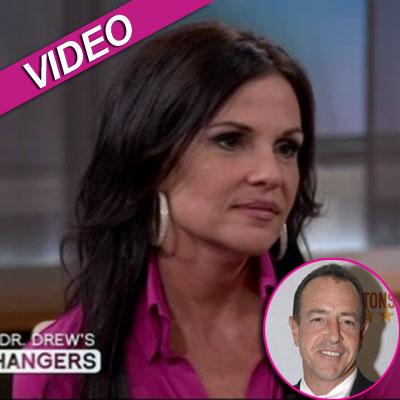 Michael Lohan got nothing but trouble in his relationship with ex Kate Major, but it turns out he's a womanizer that had a mistress on the side, and RadarOnline.com has video of her talking about their relationship.
A woman named Kris appeared on Dr. Drew's Lifechangers and revealed that she started seeing Michael in June and thought they were exclusive saying, "He told me that he loved me."
Article continues below advertisement
"Did you think you were in an exclusive relationship?" Dr. Drew asked Kris.
"Yes. He told me that we were. He told me that he loved me. He introduced me as his girlfriend…whenever he would talk about her Kate to me, he would bash her. Say she was crazy. 'She's insane, I just wish she would go away, I want her out of my life,'" Kris said.
"I believed him. At the time when we were seeing each other, he told me he's got this really close relationship with Lindsay. It seemed like he was on the phone with her constantly."
According to the two women, when Michael was with Kris and said he was on the phone with Lindsay Lohan, he was actually on the phone with Kate.
"He does not speak to her and I verified that with a very close family member," Kate said.
As RadarOnline.com first reported, Michael is currently sitting in the Orient Road jail in Tampa, Florida, because he allegedly violated the terms of his release from jail by calling Kate on the phone, less than 48 hours after his arrest on battery domestic violence charges in connection with a fight they'd had.
To see Dr. Drew's full interview with Kate and Kris, tune in to Lifechangers on The CW next Monday, Nov. 7 at 3:30 p.m. ET/PT.