Exclusive
Renowned Polygrapher Willing To Give Herman Cain Lie Detector Test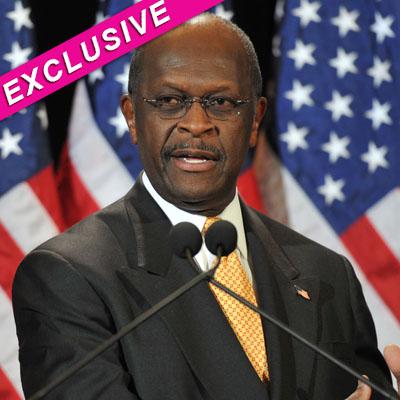 Radar Legal Editor
Famed polygraph expert Jack Trimarco is willing to give GOP presidential candidate Herman Cain a lie detector test, RadarOnline.com is exclusively reporting.
Cain is currently engulfed in a sexual harassment scandal in which at least four women accuse the Tea Party darling of wrongdoing.
Cain told reporters at a news conference on Tuesday that he would be willing to take a lie detector test, under the right circumstances.
Article continues below advertisement
Sharon Bialek claimed in a New York news conference on Monday that when she came to Cain (then the president of the National Restaurant Assocaition) for professional help in 1997, he "suddenly reached over and he put his hand on my leg under my skirt and reached for my genitals." Bialek is represented by powerhouse attorney, Gloria Allred.
As RadarOnline.com previously reported, Cain has denied the accusations saying that he never has met Ms. Bialek and that he would take a lie detector test to prove he is telling the truth when asked during the Q&A session -- but he had a caveat: "I'm not going to do that unless I have a good reason to do so," he said.
"I have never acted inappropriately with anyone," the Republican presidential hopeful said. "Period. I saw Ms. Allred and her client yesterday in that news conference for the very first time."
Fully Exposed! Shocking Weiner Photo Revealed
"I would be honored to give Mr. Cain a polygraph test. I could go to a location of Mr. Cain's choice, and would conduct a thorough polygraph test," Jack Trimarco tells RadarOnline.com. "Remember, 50% of people that take polygraph tests fail. It would be very interesting to see the results of Mr. Cain's test. I ready, willing and able to do the test, all Mr. Cain has to do is call me."
Article continues below advertisement
Trimarco is an ex-FBI agent that ran the polygraph division for the bureau in Los Angeles and recently conducted the polygraph that proved that Giovanni Ramirez didn't beat San Francisco Giants fan Bryan Stow at Dodger Stadium.
Allred has come out swinging against Cain. "The public has a choice of believing four women who have alleged sexual harassment by Mr. Cain or one man, Mr. Cain who has a strong motive to deny those allegations. If the women are believed then Mr. Cain is a serial sexual harasser and a liar who does not deserve to be President," Allred told RadarOnline.com.