Exclusive
Gloria Allred To Herman Cain: Bring It On!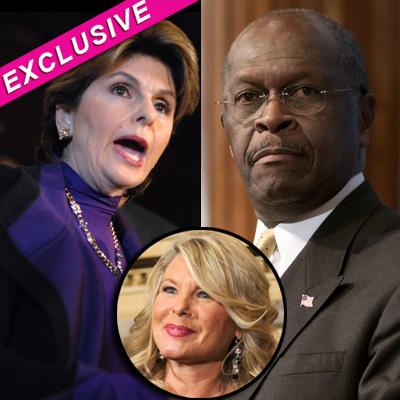 Radar Legal Editor
Powerhouse attorney Gloria Allred has come out swinging against GOP presidential candidate, Herman Cain, who has denied sexually harassing her client, Sharon Bialek, RadarOnline.com is exclusively reporting.
As RadarOnline.com previously reported, Bialek claimed in a New York news conference on Monday that when she came to Cain for professional help in 1997, he "suddenly reached over and he put his hand on my leg under my skirt and reached for my genitals."
Article continues below advertisement
"The public has a choice of believing four women who have alleged sexual harassment by Mr. Cain or one man, Mr. Cain who has a strong motive to deny those allegations. If the women are believed then Mr. Cain is a serial sexual harasser and a liar who does not deserve to be President," Allred tells RadarOnline.com.
The embattled presidential hopeful appeared on Jimmy Kimmel on Tuesday night. "There's not an ounce of truth in all of these accusations, and my team is putting this stuff together. That is why I'm willing to do a press conference ... to set the record straight," Cain said.