Herman Cain Says 'I Would' Take A Lie Detector Test Over Sexual Harassment Accusations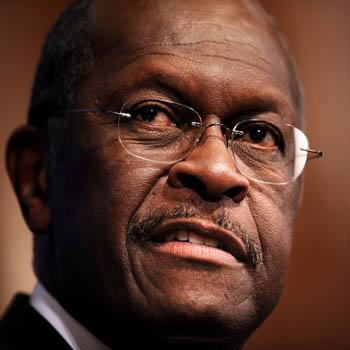 By Alexis Tereszcuk - Radar Senior Reporter
Herman Cain spoke at a press conference on Tuesday, denying the serious sexual harassment accusations leveled against him by a woman who claims he tried to grab her "genitals," and said he would take a lie detector test, but only under specific circumstances.
As RadarOnline.com previously reported, Sharon Bialek claimed in a New York news conference on Monday that when she came to Cain for professional help in 1997, he "suddenly reached over and he put his hand on my leg under my skirt and reached for my genitals."
Article continues below advertisement
She also said that Cain "grabbed her head and pulled it to his crotch."
Cain denied the accusations saying that he never has met Ms. Bialek and said that he would take a lie detector test to prove he is telling the truth when asked during the Q&A session but he had a caveat. "But I'm not going to do that unless I have a good reason to do so," he said.
"I have never acted inappropriately with anyone," the republican presidential hopeful said. "Period. I saw Ms. Allred and her client yesterday in that news conference for the very first time."
He claimed that his first thought while watching the news conference was "I don't even know who this woman is.
"I tried to remember if I recognized her and I didn't. I tried to remember if I remembered that name and I didn't."
Cain said that he did not sexually harass Sharon Bialek, or any of the other three women that have also claimed harassment, but repeatedly referred to all of the claims as "anonymous," despite Bialek coming forward publicly.
Article continues below advertisement
"The charges and the accusations I absolutely reject," Cain said. "They simply didn't happen. They simply did not happen."
Powerhouse attorney Gloria Allred has come out swinging against Cain. "The public has a choice of believing four women who have alleged sexual harassment by Mr. Cain or one man, Mr. Cain who has a strong motive to deny those allegations. If the women are believed then Mr. Cain is a serial sexual harasser and a liar who does not deserve to be President," Allred told RadarOnline.com.