Exclusive
'The Window Of Time Gets Smaller Every Day,' Reveals P.I. Searching For Baby Lisa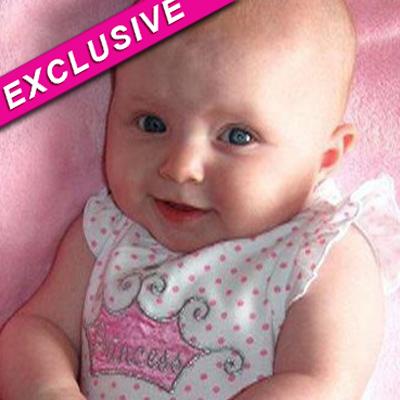 As the weeks mount since baby Lisa Irwin's parents last saw their little girl, the private investigator who they have brought in to help with the search spoke to RadarOnline.com.
"There is a window of time and it gets smaller every day," Bill Stanton told RadarOnline.com in an exclusive interview.
The former New York City cop turned private eye arrived in Kansas City, Missouri last week to help distraught parents Jeremy Irwin and Deborah Bradley find 10-month-old Lisa, who was last seen sleeping in her crib at their home at 10.30 p.m. on October 3.
Article continues below advertisement
As expected, Irwin and Bradley are going through the hardest time of their lives, "It is like a walking nightmare," for them, Stanton told RadarOnline.com.
As RadarOnline.com previously reported, a $100,000 reward has been offered by a mysterious female benefactor for the safe return of Lisa or information leading to a conviction in the case.
Stanton revealed to RadarOnline.com that the benefactor, who doesn't want to be named, was someone he knew personally before the case who also had distant ties to the family, so she generously hired him to join in the search as well as offering the reward.
The tough crime fighter went on to explain what touched him about baby Lisa's case.
"It's a child…this child is too young. She is free of sin and she hadn't had the chance to experience anything yet. It is heart wrenching," he emotionally revealed.
"A lot of people might think I am a TV private eye but I could be on every show if I wanted to but I am working this case hard," said the man dubbed as 'Wild Bill.'
Article continues below advertisement
Parents of Missing Baby Lisa Release Home Videos
"I am only getting two hours sleep and I am 100 per cent emotionally invested in finding her," revealed Stanton, who added that he's doing what he can now but won't be staying in Kansas City for the long haul.
"I have an expiration date in my head then I am going to slip out and let them (the police) do their job. It's not about me so I have to keep the focus on Lisa," he explained.
While he can't reveal what path his investigation is taking, Stanton said, "The police are doing a phenomenal job. If I find anything of valid interest then I bring it to them."
The Mystery Over Baby Lisa – The Latest Developments
Baby Lisa has blue eyes and blonde hair, is 30 inches tall and weighs about 28 pounds. The outfit she was last seen wearing consisted of purple shorts and a purple shirt with images of white kittens on it.