Demi Moore Still Not Talking About Divorce, Ashton Kutcher Cheating Charges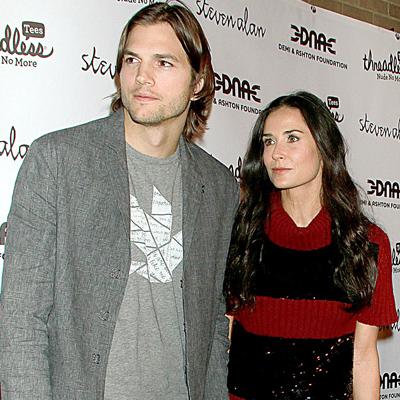 Article continues below advertisement
Despite numerous requests by media for a comment from the Indecent Proposal actress, she has remained mum, except for a few cryptic Twitter messages.
"When we are offended at any man's fault, turn to yourself & study your own failings. Then you will forget your anger," she wrote on September 23.
On September 26, she posted a photo of herself with her eyes closed and the caption, "I see through you...." -- but hasn't written anything significant since Ashton's cheating allegations surfaced.
Star magazine was the first to report that Ashton and Demi are calling it quits, and it's because Demi is fed up with Ashton's cheating.
"Ashton was a serial cheater, and Demi just couldn't take it anymore. She didn't deserve to live that way. It's a painful time for Demi," the insider told Star.
"It was definitely a long time coming, but they're finally done for good."
Demi's not the only one keeping a low profile.
Article continues below advertisement
As RadarOnline.com previously reported, since allegedly hooking up with Ashton at the Hard Rock Hotel in San Diego, Sara has hired a top Hollywood attorney and gone into hiding.
"It was mutually beneficial for them to get married. It gave her the cougar effect and rocketed him to the A-list," an insider told Star of Demi and Ashton's marriage.
"To me, their relationship felt like a business deal with some feelings. But now that Ashton is so famous and the deal is done, what more is there?"