Charlie Sheen: 'This Isn't What I Expected'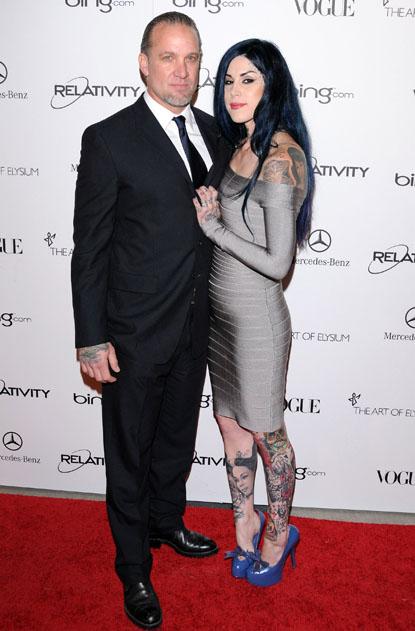 By Adam S. Levy - RadarOnline.com Staff Writer
In just six months, Charlie Sheen says he's gone from a Warlock with Tiger Blood flowing through his veins to a sober, involved father.
The actor, who was fired from the most lucrative gig in TV history earlier this year after a public feud with Two and a Half Men creator Chuck Lorre, sat down with the Today Show's Matt Lauer Friday for a thorough, tell-all chat in which he admits that his past behavior was out of control, he didn't think the show could go on without him and he'd even be open to returning at some point.
Article continues below advertisement
Sheen told Lauer he's been "doing really good" since his bizarre binge of interviews this past March in which he, flanked by a porn star and model he dubbed his "Goddesses," seared Lorre and CBS execs while introducing a new language of Charlie-speak with catchphrases like "Winning," "Vatican Assassin" and "Adonis DNA."
Self-destructive as it was, he said he continued granting interviews to media outlets "because it took on a life of its own and people grabbed on to these catch phrases, these metaphors as it were, and they just ran with it.
"It seemed like it caught people at a time when they needed something different to root for, or to get inside of and feel the energy, you know. It's, again, impossible to explain how something like that can happen ... I don't think it can ever happen again."
As for the coveted Two and a Half Men gig, he candidly admitted that even after the media blitz, into his road tour, he thought the moneymaking show simply couldn't go on without him.
Article continues below advertisement
"I'll be perfectly honest: This isn't what I expected.
"The show is about this guy, which is a little confusing, Matt, when you think about it: They create a show about a guy, you know, who's a partier. that guy starts partying then gets fired. it's like, make up your minds, people, you know?"
Lauer thankfully reminded Sheen that "one is a role and the other is real life," though Sheen said he guesses "those lines can get a little blurred."
Charlie Sheen: 'I Would Have Fired My Ass Too'
Speaking of blurred, when asked if he's been able to stay off the booze and drugs, Sheen said he's been sober "a while," but he hasn't kept track of how long.
"I feel like without getting into my whole feelings about a and all that stuff, I just feel like, you know, if you're walking around hanging on to your time that it's only, you know, a matter of time before it goes."
MORE ON:
Two and a Half Men
Article continues below advertisement
He said, post-meltdown, he's kept busy "mending fences" with his ex-wives, Denise Richards and Brooke Mueller, and spending a lot more time with his children.
Ashton Kutcher: 'Charlie's Character Is No Longer With Us'
"It's what I call the moments inside the moments: I think that's where the life is, you know, it's in those quiet moments. It's not the giant TV deal or the big party or the award or whatever -- it's the memory of your child's smile at the end of the day that sort of brings that one lonesome tear."
As for his upcoming Comedy Central Roast, in which comedians mocked everything from his substance abuse to family issues to legal entanglements to professional missteps, Sheen said, "It was raunchy -- I thought I'd heard everything twice -- clearly I hadn't."
"They said, prepare yourself, and I said it's just words. At the end of the day it's just words, and I was sitting there, and it was not just words. They were very biting."
Article continues below advertisement
Ashton Kutcher: 'I'm Not Replacing Charlie Sheen'
The roast will be broadcast the same night Two and a Half Men premieres, and Sheen admitted he'll be keeping an eye on CBS that night.
"Of course I will watch the show," Sheen told Lauer. "I'm also really curious about what happened to me. Because I don't look at it just as what they're doing forward, I look at it as what I left behind for them to continue, and how they're going to figure all that out.
"So really, my hat's off to them, if they can pull it off," he said, adding though his character's been killed off, his body was never found in the show's storyline meaning there's always an open door for him to return down the line, which he'd love to do.
Watch the video on RadarOnline.com
For more of Charlie, check out his Comedy Central roast September 19 at 10/9c.
RELATED STORIES: