Maria Shriver: 'No Comment' On Arnold Baby Bombshell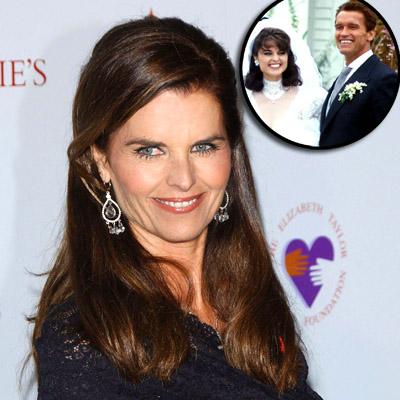 Maria Shriver is staying mum in the wake of the shocking news that her estranged husband, former California governor Arnold Schwarzenegger, fathered a child out-of-wedlock.
Asked about the incident, Shriver's rep said she had "no comment" Monday.
While Maria's staying silent, let's take a closer look at the woman who America's squarely focused on in one of her darkest hours:
Shriver, 55, celebrated her 25th wedding anniversary to Schwarzenegger, 63, on April 26; they have four children, ranging in ages from 14 to 21.
Article continues below advertisement
They were considered the mismatched couple from the get-go: Schwarzenegger, the famous bodybuilder-turned-A-list actor-turned-Republican politician -- and Shriver, the NBC News star born into America's royal family (of Democrats), the Kennedys.
Their political differences always made for anecdotal contrast, like that of former Bill Clinton staffer James Carville and Republican politico Mary Matalin.
They were introduced to one another at a charity tennis tournament by Tom Brokaw in 1977, and married in 1986 in Hyannis, Massachusetts, a homestead for the Kennedy clan.
As Schwarzenegger's political career took off as the Republican candidate in California's gubernatorial recall election, allegations he groped women on past movie sets popped up in the news. Shriver braved the storm, standing by her husband in spite of the nature of the accusations.
Article continues below advertisement
More recently, this past March, Shriver talked about life changes in a Youtube video, saying, "As you know, transitions are not easy. I'd love to get your advice on how you've handled transitions in your own life.
"It's so stressful to not know what you're doing next," she said. "People ask you what are you doing and then they can't believe that you don't know what you're doing."
Stay with RadarOnline.com for more details in this story as they break.