Arnold Schwarzenegger And Maria Shriver Split!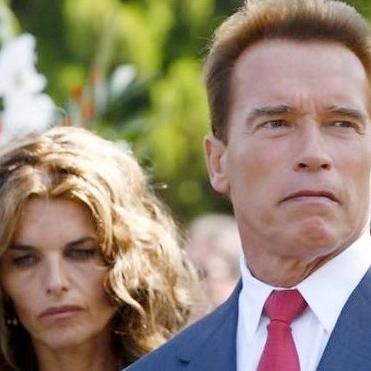 RadarOnline.com Staff Reporter
Yet another issue to divide the Donkeys and Elephants.
Former California governor Arnold Schwarzenegger and wife Maria Shriver have separated -- and she's already moved out!
"This has been a time of great personal and professional transition for each of us," the couple said in a joint statement released Monday night.
"After a great deal of thought, reflection, discussion and prayer, we came to this decision together. At this time, we are living apart while we work on the future of our relationship."
Article continues below advertisement
The high-profile couple celebrated their 25th wedding anniversary April 26, and have four children together, ranging in ages from 14 to 21.
"We are continuing to parent ... together. They are the light and the center of both of our lives. We consider this a private matter and neither we nor any of our friends or family will have further comment," the statement continued. "We ask for compassion and respect from the media and the public."
Schwarzenegger's spokesman Daniel Ketchell would not answer any further questions after presenting the statement.
The torn lovebirds were introduced to one another at a charity tennis tournament by Tom Brokaw in 1977. They married in 1986, and remained media darlings for their celebrity pedigrees: Schwarzenegger, the Pumping Iron bodybuilder-turned-A-list actor, and Shriver, the pretty NBC News star born into America's royal family, the Kennedy (her mother was the late Eunice Kennedy Shriver).
Article continues below advertisement
The political differences -- she, from the iconic Democratic Kennedy clan, and he -- a Republican -- always made for a kitschy contrast, similar to that of former Bill Clinton staffer James Carville and Republican politico Mary Matalin.
While no direct event has been linked to the end of the quarter-century marriage, Schwarzenegger has faced scrutiny in the past for alleged groping incidents that occurred between 1975 and 2000.
Some of the accusations stemmed directly from the sets of films the Austrian-born actor had headlined, including Predator and Twins.
At the time the allegations surfaced, during his gubernatorial drive, the Terminator star called them a "mean-spirited" attempt to "derail his campaign."
Schwarzenegger, 63, finished up his two-term stint as California governor four months ago. His post-"Governator" plans include a return to acting, as he's involved with a few films currently in the pre-production phase (The Last Stand and Cry Macho). He's also been linked to ongoing work as a spokesman for green energy and a possible run at the presidency of European Union.
Article continues below advertisement
Shriver, 55, alluded to life changes in a YouTube video this past March, saying, "As you know, transitions are not easy. I'd love to get your advice on how you've handled transitions in your own life.
"It's so stressful to not know what you're doing next," she said. "People ask you what are you doing and then they can't believe that you don't know what you're doing."
Stay with RadarOnline.com for more details in this story as they break.