Arnold Schwarzenegger's Summer Houseguests: Prince William & Duchess Catherine?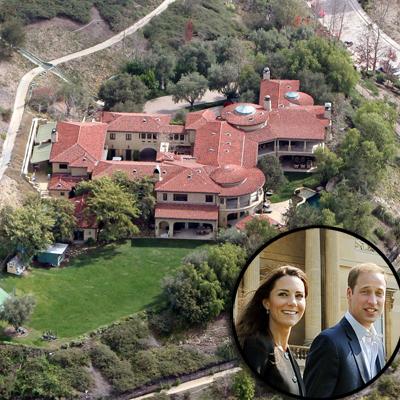 Fluff up those pillows, Arnold Schwarzenegger.
The Kindergarten Cop star might have some pretty special houseguests this summer: Prince William and his new wife Catherine, the Duchess of Cambridge, who are rumored to be staying at his California home.
The royal couple will visit the Golden State (which Schwarzenegger once governed) this summer from July 8-10, St. James's Palace said Thursday.
Article continues below advertisement
The Governator's Southern California digs might be where they stay on what will be the first trip to the states for the newest member of the royal family, Catherine.
As previously reported, the young lovers wed at Westminster Abbey last week, as an estimated worldwide audience of 2 billion people watched. United at the altar at 11:11 a.m. local time, the duo exchanged vows at 11:20 a.m., after which the hunky royal slipped the ring on his bride's finger.