Arnold Schwarzenegger Admits To Fathering Child With Mistress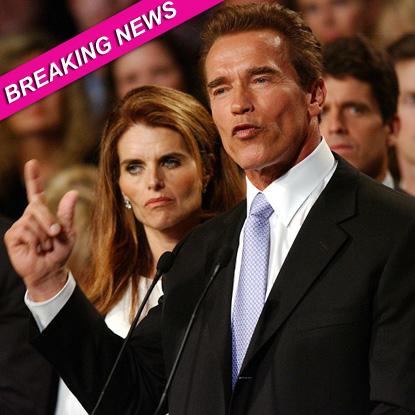 RadarOnline.com Staff Reporter
The truth has finally come out!
Arnold Schwarzenegger fathered a child with a longtime household staffer. That is the reason he and his wife Maria Shriver separated and she moved out of their home.
He admitted that he fathered the child more than a decade ago with an unidentified woman who worked for his family, and apologized.
"After leaving the governor's office I told my wife about this event, which occurred over a decade ago," Schwarzenegger said Monday night in a statement issued to the Los Angeles Times.
Article continues below advertisement
"I understand and deserve the feelings of anger and disappointment among my friends and family. There are no excuses and I take full responsibility for the hurt I have caused. I have apologized to Maria, my children and my family. I am truly sorry.
"I ask that the media respect my wife and children through this extremely difficult time," the statement concluded. "While I deserve your attention and criticism, my family does not."
According to the report, Maria moved out of the family's Brentwood home after Arnold told her about fathering the child.
The woman with whom he fathered the child worked for the family for 20 years and retired in January.
"I wanted to achieve my 20 years, then I asked to retire," she told the LA Times, saying she received a severance payment and "left on good terms with them."
Before being told of Schwarznegger's admission, the woman told the paper her then-husband was the father of the child. After hearing the statement she declined to comment about the paternity of her child.
Article continues below advertisement
The former Governor of California apparently took financial responsibility for the child and continued to provided support.
The breakup of Arnold and Maria's 25-year-marriage was shocking when it was announced by the couple last week. After a fairy tale romance and marriage that joined a daughter of the Kennedy family with a Republican action hero, the couple took their glamorous lifestyle to the Governor's office in California. When Schwarzenegger was accused of groping over 12 women during his campaign, his wife stood by his side.