Exclusive
Maria Shriver 'Very Angry' At Arnold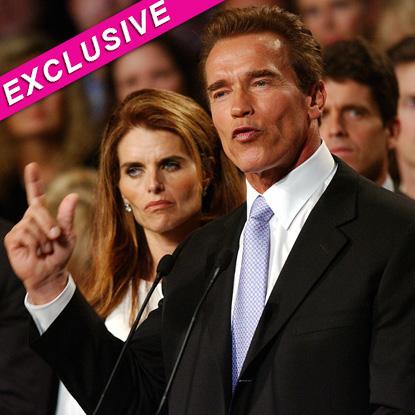 Maria Shriver is mad.
The one-time star journalist gave up a career she loved when her estranged husband, Arnold Schwarzenegger, became governor of California, and has been "very angry at him because he hasn't sacrificed anything for her," a source close to the former couple exclusively tells RadarOnline.com.
Shriver was forced to quit her job as a journalist at NBC News when Schwarzenegger became governor because it became a conflict of interest. NBC suits let her resign in 2004 when Arnold took office, and Maria has never gotten over it, according to our source.
Article continues below advertisement
"Maria LOVED her job, period. She had been a journalist for almost 15 years. She had to give it up, and Maria has felt that Arnold has never made similar sacrifices for her. Yes, she became First Lady of Caliofrnia, but it wasn't a job she picked. She enjoyed the role, but missed her career that she chose," the insider tells us.
When Arnold announced his decision to run, Maria thought she would be able to remain at NBC, but the network was pressured to let her go when he won. "Maria thought she would have been allowed to remain at NBC after he won, and just not cover anything related to Arnold. However, it became apparent that it was just too much of a conflict of interest for her to remain. Maria was devastated, and Arnold never seemed to appreciate what she gave up for him," the pal revealed.