VIDEO: Arnold Schwarzenegger Speaks Publicly About Split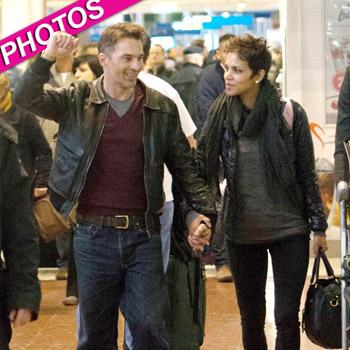 With a heavy heart, Arnold Schwarzenegger publicly talked about his separation from wife Maria Shriver for the first time on Tuesday night.
"We both love each other very much," the ex-California governor, 63, told the audience at an Israeli Independence Day event in Los Angeles. "We're very fortunate that we have extraordinary children.
"We're taking one day at a time."
Article continues below advertisement
The Terminator star thanked the "many friends and family for their tremendous amount of support and love and prayer that we've got over the last 24 hours" since announcing their split Monday evening.
The high-profile couple celebrated its' 25th wedding anniversary April 26, and have four children together, ranging in ages from 14 to 21.
Their political differences -- she, from the iconic Democratic Kennedy clan, and he -- a Republican -- always made for an ironic contrast, similar to that of former Bill Clinton staffer James Carville and Republican politico Mary Matalin.
Schwarzenegger wrapped up his two-term stint as California governor four months ago. His post-"Governator" plans include a return to acting, as he's involved with a few films currently in the pre-production phase (The Last Stand and Cry Macho). He's also been linked to ongoing work as a spokesman for green energy and a possible run at the presidency of European Union.
Shriver, 55, talked about life changes in a YouTube video this past March, saying, "As you know, transitions are not easy. I'd love to get your advice on how you've handled transitions in your own life.
Article continues below advertisement