Arnold Schwarzenegger Considering Career Move -- Back To Europe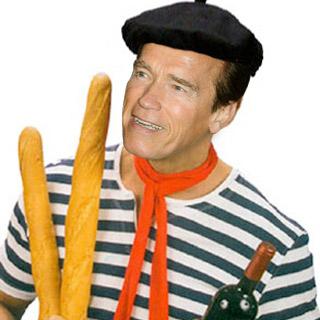 by RadarOnline.com Staff Reporter
Is Arnold Schwarzenegger considering saying "Hasta la vista, baby" to the United States?
Possibly, as the Terminator star is mulling over a move back to his native Europe to run for the presidency of the European Union.
His chief of staff, Terry Tamminen, insists the former California governor is "somebody who can unify Europe."
"In the next few years, the EU will be looking for a much more high-profile president," Tamminen told Newsweek. "The French won't want a German, and the Germans won't want an Italian.
Article continues below advertisement
"How about a European-born person who went off to America and -- could return to be the Washington or Jefferson of a new unified Europe?"
Schwarzenegger's wife Maria Shriver told the magazine that: "No matter what Arnold decides to do, I'm sure he'll have fun doing it, and it will have impact."
VIDEO: Gov. Arnold Schwarzenegger - 'No One Cares If You Smoke A Joint Or Not'
Schwarzenegger, 63, wrapped up his two terms as California's governor this past January.
MORE ON:
Arnold Schwarzenegger