Exclusive
Top Democrat Calls For Investigation Into Arnold Schwarzenegger Baby Cover-Up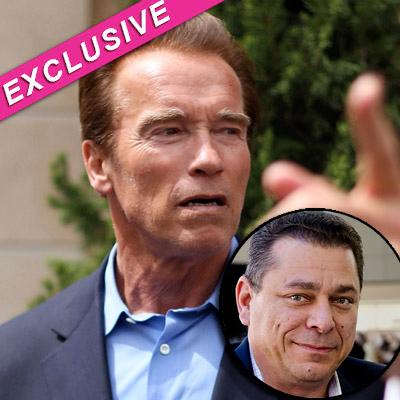 RadarOnline.com Staff Reporter
A top California Democratic politician is calling for an investigation into Arnold Schwarzenegger after his bombshell baby confession.
Eric Bauman, Vice Chair of the California Democratic Party and Chair of the Los Angeles Democratic Party, exclusively told RadarOnline.com that there should be an official inquiry into Arnold's finances to determine if he used state or campaign money to pay the woman.
Article continues below advertisement
Schwarzenegger fathered the child 10 years ago and has been financially supporting the mother and child from the start.
"Californians are greatly concerned that the former Governor deceived not just his wife and his children, and I for one certainly would like to know if any governmental or campaign resources were used to cover up this fiasco," Bauman told RadarOnline.com.
Schwarzengger's wife of 25 years, Maria Shriver, moved out of their house recently after he told her about the child.
In a statement, Shriver said: "This is a painful and heartbreaking time."
Bauman continued: "During Arnold's campaign when women came forward and raised issued about his sexual advances and activities he and his minions denied them vociferously and actually accused the women who came forward of being lairs and manipulators.
"What a shock that it was we Californian's who were lied to and manipulated by Arnold.
Article continues below advertisement