Michael Jackson's Doctor Wants 'Gruesome' Autopsy Pics Excluded; Jurors Quizzed For Bias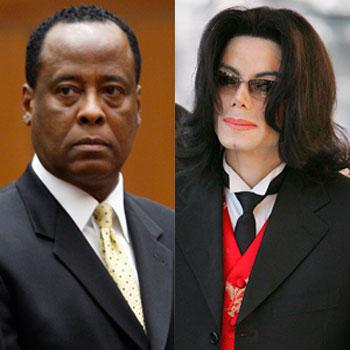 Dr. Conrad Murray is on trial for the involuntary manslaughter of Michael Jackson and RadarOnline.com has learned the doctor's attorneys want to keep jurors from seeing "gruesome" autopsy photos of the dead pop star, and even grilled prospective jurors on their likeness level for Jackson in an effort to weed out those that may be biased.
"These photographs are graphic, gruesome and highly prejudicial," his attorney's Edward Chernoff and Nareg Gourjian said in a motion filed this week.
Article continues below advertisement
"Admission of these photographs to the jurors will jeopardize Dr. Murray's right to a fair trial because of the significant risk that the jury will base their decision not on the evidence presented, but on emotional grounds which play no part in a criminal action."
The attorneys argue that an oral description by the medical experts should suffice.
The defense also filed motions asking the judge to exclude any references to events surrounding Dr. Murray that don't involve his treatment or relationship with Jackson - such as his child support obligations, his children, his infidelities, meeting women at strip clubs, and other lawsuits that have been filed, settled or resolved.
Los Angeles Superior Court Judge Michael E. Pastor is expected to make a ruling on the defense requests on April 21.
As RadarOnline.com previously reported, nearly 170 prospective jurors were given a 29-page questionnaire to fill out about what they know about the case.
The potential jurors are due back in court May 4, when attorneys from both sides will begin questioning them.
The questionnaire is intended to find out if potential jurors have any "positive or negative feelings or opinions" in regard to Jackson or Murray.
Article continues below advertisement