Paramedic Recalls How Jacko Death Doc Packed Away Drugs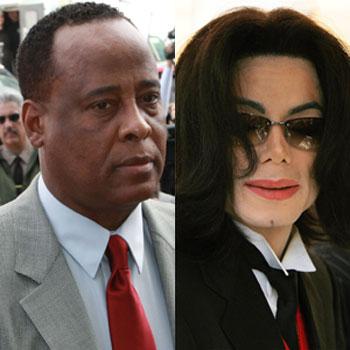 More testimony Thursday about a panicked Dr. Conrad Murray telling paramedics he hadn't given Michael Jackson any drugs.
Paramedic Martin Blount was the seventh witness to take the stand in the preliminary hearing for Dr. Murray, RadarOnline.com is reporting.
He said he saw the doctor take three bottles of lidocaine from the floor and put them in a bag. Blunt said he was surprised to see the bottles because the doctor had said he hadn't given Jackson drugs.
Article continues below advertisement
Blunt also said at one point Murray produced a hypodermic needle and wanted to use it on Jackson but paramedics refused.
In earlier testimony, Jackson's bodyguards said they saw Murray cleaning vials off the floor before they called 911, and they testified he asked them if they knew how to perform CPR.
At one point, during the commotion, Jackson's children entered the room, and a bodyguard escorted them outside.
The three days of hearings have so far focused on the immediate moments surrounding Jackson's death on June 25th 2009.
Jackson's family including his mother and several siblings have been in the courtroom listening to the accounts of his death.
DOCUMENTS: Read The Lawsuit Of Woman Claiming To Be Michael Jackson' Wife
The hearing is to determine whether there is enough evidence to try Dr. Murray on manslaughter charges.