Exclusive
EXCLUSIVE: Concert Producer Asks Court To Strike Michael Jackson's Mom's Lawsuit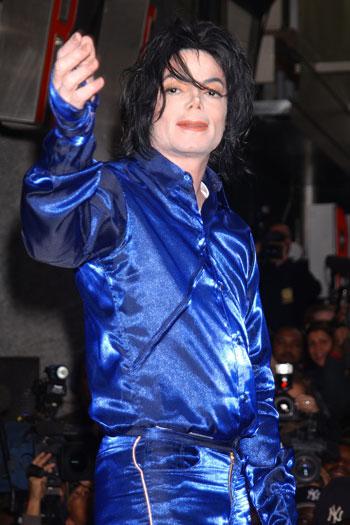 AEG — the producer behind Michael Jackson's ill-fated comeback concerts in London — is asking a Los Angeles court to throw out Katherine Jackson's lawsuit against them, RadarOnline.com has learned.
The Jackson matriarch has accused AEG of causing her son's death by pushing him to rehearse for the concerts, despite the singer's poor health.
However, lawyers for AEG have filed an objection to the suit, which "tests the legal sufficiency to the pleading".
Article continues below advertisement
RadarOnline.com has obtained the documents filed in Los Angeles Superior Court.
In the court documents, AEG -- and Jackson's longtime collaborator Kenny Ortega — state: "The complaint gets one thing right, Michael Jackson's death on June 25, 2009 was a tragic event. It was tragic for his children. It was tragic for his fans. And it was tragic for the Defendants here, who had labored tirelessly to make a reality of Michael Jackson's dream of a triumphant return to the world's stage.
"Otherwise, however, the complaint gets both the law and facts are entirely wrong.
"Not only do plaintiff's fail to allege any cognizable legal claim (indeed, their novel theories go far beyond those previously recognized by any court), but many of their allegations are proven false by the very documents they refer to and upon which they necessarily rely.
"As such, the complaint warrants immediate dismissal with prejudice."
Article continues below advertisement
According to Katherine, Dr. Conrad Murray was "selected by, hired by, and controlled by AEG."
In her suit, filed in September, Katherine claimed: "Indeed, AEG demanded and required that Michael Jackson be treated by this particular doctor to ensure that Michael Jackson would attend all rehearsals and shows on the tour."
The lawsuit contends that the concert production company had a legal responsibility to "treat him safely and to not put him in harms' way."
"AEG, despite its knowledge of Michael Jackson's physical condition, breached those duties by putting its desire for massive profits from the tour over the health and safety of Michael Jackson," the suit said.
In its response, AEG said: "Michael Jackson was not helpless or incompetent; he lived in his own home, negotiated his own contracts, engaged his own attorney's and care for his own family. He at all times retained the option of refusing Dr. Murray's services, or of cancelling his agreement with AEG.
Article continues below advertisement
"Similarly, Defendants' alleged request that Dr. Murray assist Michael Jackson in attending rehearsals could not conceivably have put Defendants on notice that Dr. Murray was likely to administer anesthesia in Michael Jackson's home."
The next scheduled hearing in the case is slated for February 2, 2011.
RELATED STORIES:
Lawyers For Michael Jackson's Death Doctor Want Syringes Tested
Katherine Jackson Tells Oprah: 'I Kind Of Felt He Was Gone'